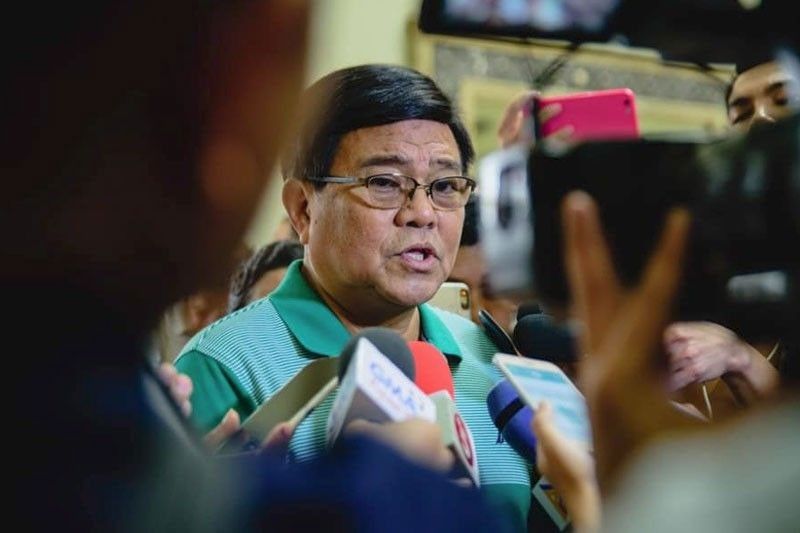 Labella made the statement following a recent pronouncement of BOPK councilor David Tumulak that he will support Labella's administration.
File
Incoming mayor Labella vows: Executive works for BOPK dads
CEBU, Philippines — Incoming Cebu City mayor Edgardo Labella is willing to give executive functions to councilors allied with Bando Osmeña Pundok Kauswagan (BOPK) if they would ask him.
"Yes, as I've said, it is an inclusive kind of governance. Remember, the key word is inclusive, whether you are with us or against us in the electoral process, for as long as your intention is for the best interest of the city, I will consider it," Labella told The Freeman.
Labella made the statement following a recent pronouncement of BOPK councilor David Tumulak that he will support Labella's administration.
Tumulak is the second BOPK councilor who expressed support for Labella, the first being Jerry Guardo who is expected to take over the spot of Alvin Arcilla who has been disqualified from the May polls.
The executive functions councilors may be given include, among others, deputy mayor for police matters, deputy mayor for sports, deputy mayor for education, deputy mayor for market, and deputy mayor for health.
Labella admitted being surprised when Tumulak made his statement of support public.
"I thank him for his unconditional statement of support because, again, there is a pleasant surprise on my part that he made such statement. And I am very thankful for that gesture of Councilor David Tumulak," Labella said.
He considers Tumulak's trust and confidence a "good development," considering Tumulak is outgoing deputy mayor for police matters.
"Well, of course, that's very good gesture. He's one of the prolific councilors and one of the most active councilors and one of those who have accomplished a lot during his incumbency as councilor. It would really a big help to our administration," Labella said.
Labella said he cannot say whether more BOPK allied councilors will show him support like Tumulak, although Councilor Sisinio Andales said earlier BOPK will support Labella's programs and projects as long as these would benefit the city.
"As I've said, if that happens, it happens, but I am positive and optimistic if they do not transfer to our camp, they will be supportive of whatever measures that will be good for the city because I know most of them are objective and they can even cross party lines just to support for the benefit of the City of Cebu," Labella said.
Guardo, for his part, said he is open to handling an executive function once he is proclaimed as Arcilla's replacement.
"Why not? My motive and my intention is clear, and that is to serve. I can only be an effective councilor if given the trust and confidence in me by the mayor. With the executive function entrusted to me, I can perform well and serve my constituents better," he said.
Meanwhile, Labella said that after one year, he will bring to City Hall those who ran under Partido Barug-PDP Laban but lost in the May 13 polls.
Labella, the current vice mayor, defeated outgoing Mayor Tomas Osmeña. His running mate, former mayor and vice mayor Michael Rama, also defeated Osmeña's running mate, outgoing councilor Mary Ann de los Santos.
The new officials will assume office midday on June 30. (FREEMAN)