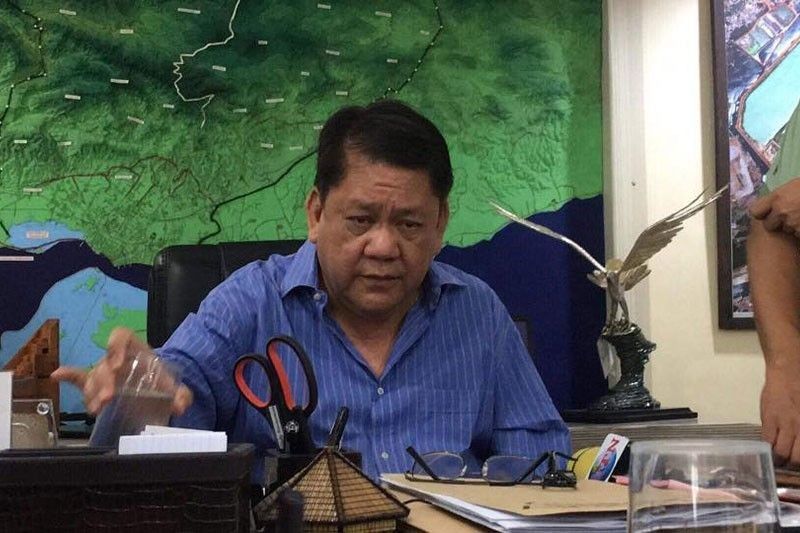 More barangays to own vehicles from city
CEBU, Philippines — The Cebu City Council has authorized Mayor Tomas Osmeña to sign a Deed of Donation and Acceptance with 38 barangays in the city, which would allow these barangays to finally own the vehicles the city has lent them.
The deed will cover 70 vehicles for 38 barangays.
Incoming mayor Edgardo Labella said he will review the status of the donation and assured that ownership of all vehicles will be transferred to the barangays once he assumes the mayorship on June 30.
"Ang importante, matagaan gyud ang mga barangays, especially those in the far-flung areas of the city. Mas kinahanglan kanila nga aduna silay sakyanan (What's important is that the barangays, especially those in far-flung areas of the city, can own vehicles)," he said,
Councilor Sisinio Andales said the current administration wants the barangays to take ownership of the vehicles so that they will not be affected by any change of leadership at City Hall.
He said several Deeds of Donations and Acceptance have already been signed.
It was Andales and Councilor Eugenio Gabuya who authored the resolutions that gave Osmeña the go signal to sign the deed.
In Andales' resolutions, five vehicles go to Barangay Quiot; four vehicles go to Punta Princesa; three vehicles go to Barangays San Jose and Budlaan and the Association of Barangay Councils; and two vehicles each for Barangays Sambag I, Sambag II, Pung-ol Sibugay, Sta. Cruz, Adlaon, Kamagayan, Ermita, Carreta, Bacayan, Basak San Nicolas, Cambinocot, and Busay.
Andales also proposed to donate one vehicle each for Barangays Sinsin, Sawang Calero, Poblacion Pardo, Babag, Cogon Ramos, Kasambagan, Hipodromo, Guba, Day-as, Capitol Site, Camputhaw, Apas, Binaliw, and Agsungot.
Gabuya's resolutions, meanwhile, cover three vehicles for Barangay Labangon; two vehicles each for Barangays Duljo-Fatima, Pasil, Buhisan, Kalunasan, and Cogon Pardo; and one vehicle each for Barangays Guadalupe, and Inayawan.
Last week, the City Council approved the donation of 16 vehicles to 13 barangays – three vehicles for Barangay Inayawan, two for Labangon, and one vehicle each for Barangays Punta Princesa, Kalunasan, Poblacion Pardo, Kinasang-an, Tabunan, Mambaling, San Nicolas Proper, Sapangdaku, Sawang Calero, Sudlon II, and Sinsin.
Earlier still, the Council approved the donations for Barangays Zapatera, Mabini, Talamban, Tejero, Malubog, Pahina Central, Paril, Pit-Os, Tinago, T. Padilla, Pulangbato, San Antonio, San Roque, Basak Pardo, Calamba, Guadalupe, Buhisan, Buot, Bulacao, Babag, Bonbon, Cogon Ramos, Carreta, Capitol Site, Camputhaw, Busay, Binaliw, Banilad, Apas, Agsungot, Day-as, Guba, Basak San Nicolas, Hipodromo, Lusaran, Kasambagan, Kalubihan, and Lahug.
Once the barangays take ownership of the vehicle, they may have to be the ones to shoulder the expenses for maintenance, repair, and fuel allocation.
Labella said he will look into how the city government can help barangays that may not be able to afford these costs.
ABC-Cebu City Chapter President Franklyn Ong shares Labella's sentiments, especially that the ABC has no funds to give the barangays even for fuel.
"One of the challenges tinood sa mga barangay now… it's because ang mga maintenance kinahanglan na gyud ang barangay mo-handle ana, even gasoline allocation (That's the challenge of the barangays now because they will really have to be the ones to handle expenses for maintenance and gasoline)," Ong said.
He hopes that that barangays would take good care of the vehicles.
"Well that's (donation) very good and I think the Barangay should know how to take care of the vehicle because mao na gyud na, ilaha an gyud na sila, so they have to take care of it as a good father of the family, sa ilahang mga equipment tanan," he said. — JMO (FREEMAN)