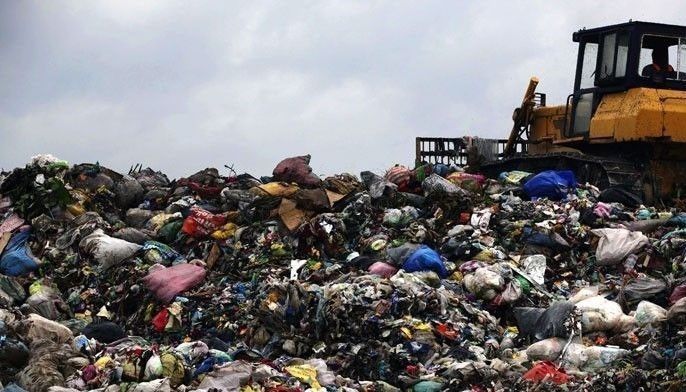 Group to file plaint vs Binaliw landfill operator
CEBU, Philippines — Protect Binaliw Movement (PBM) has threatened to file a complaint against the management of the 10-hectare private landfill in Barangay Binaliw, Cebu City for allegedly violating environmental laws.
The formal complaint against ARN Central Waste Management, the company that runs the Binaliw landfill, is set to be filed before the Environmental Management Bureau in Central Visayas.
The movement, which is composed of local officials, residents and private sectors, was created to cater to environmental concerns of the barangay.
Barangay Apas Councilman Ramil Ayuman, who is a member of PBM, said they were informed that ARN's approved application was for a material recovery facility (MRF), not a landfill.
"It should operate as MRF and not a landfill," he said.
The residents in Binaliw are already complaining of foul smell especially when both the cities of Cebu and Mandaue began throwing their garbage into the landfill, following the temporary closure of the Consolacion landfill due to a landslide.
Among those affected are former Apas residents who were relocated to Binaliw.
Over the weekend, at least 100 residents aired their gripe against the operations of the landfill.
The residents want the government to shut down the landfill due to unbearable stench. Aside from the smell, garbage liquid finds its way to the neighborhood during rains.
"The landfill operations do not only pose danger to the residents' health but also to the environment," Ayuman said.
Ayuman said the signature campaign against the landfill operations will also be attached to the complaint, which is still being drafted.
So far, the campaign, which was launched on May 18, has reached 356 signatures from the residents.
ARN Central Waste Management President Sherwin Santos said the company welcomed the possible filing of a complaint.
"The barangay council and some of the complainants have met with us already. They've inspected the operation and have witnessed for themselves that the root cause of the issue is not with the operation. They have also seen our level of compliance," he said.
Santos clarified that the company applied for both MRF and landfill.
Last year, the Cebu City Council approved the special land use permit of ARN for MRF and sanitary landfill.
"This is a proof that many of the issues are only allegations. They couldn't even get their information right. For the record, our approved, granted and certified application is MRF and Engineered Sanitary Landfill. It's funny to think about it, how do you suppose one can operate an MRF without and engineered sanitary landfill? These two always go together," Santos said. — KBQ (FREEMAN)