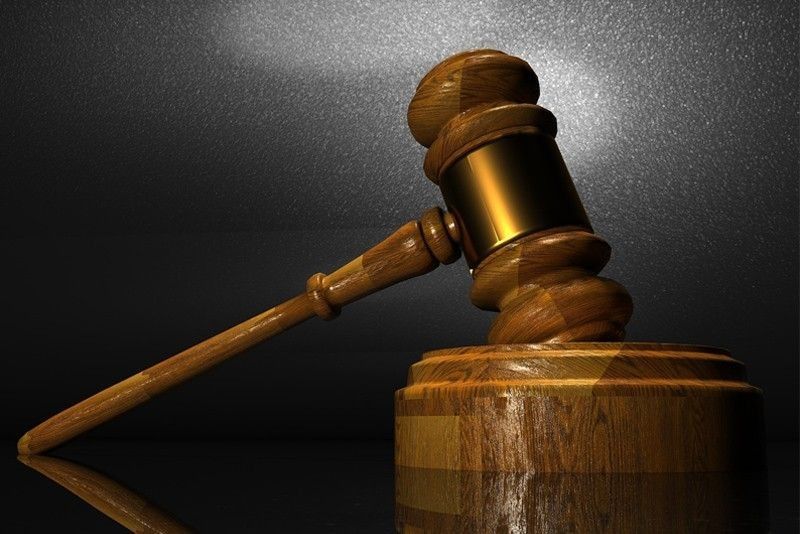 Nalzaro charged with 4 counts of libel
CEBU, Philippines — The Cebu City Prosecutor's Office has indicted broadcast-journalist Pablito "Bobby" Nalzaro for four counts of libel for allegedly imputing that the son of outgoing Cebu City Mayor Tomas Osmeña was involved in an illegal butane canister refilling business.
Ramon Miguel Osmeña sued Nalzaro over his column published in September 2018 in a local newspaper and online entitled "Projecting a Pro-poor Image" and Mikakak man diay," where the latter allegedly implicated him that he was involved in an illegal business.
In his seven-page resolution, Prosecutor 1 Russel Busico found probable cause to charge Nalzaro for two counts of libel under the Revised Penal Code and two counts of libel under the Special Penal Laws before the court after he failed to negate Osmeña's allegations.
"Wherefore, finding probable cause to prosecute the respondent for two counts of libel under Article 355 of the Revised Penal Code and another two counts of libel committed in relation to Republic Act 10175 or Cybercrime Prevention Act, let four information, hereto attached, be filed in the proper courts of Cebu City," read the resolution.
In his complaint, Osmeña vehemently denied being a part owner of the alleged illegal business. The column of Nalzaro, he added, had ruined his reputation being a private individual.
Nalzaro, in his counter-affidavit, contended that the alleged libelous articles were privileged communication, thus, an exception to the general principle that any defamatory imputation is presumed to be malicious even if it is true in the absence of good intention and justifiable motive.
Nalzaro added Osmeña is a public figure. As proof his altercation with actress Ellen Adarna which made the national news and was allegedly all over the social media.
Busico ruled in favor of Osmeña. He said Osmeña cannot be considered a public figure even he is the son of Mayor Osmeña and Councilor Margot Osmeña, and a great-grandson of a former president.
"…the reputation to be considered a public figure is achieved by public appearance like an actor, a basketball player, etc. While the list as the definition goes may be broader as to include public officers, famous inventors and explorers, war heroes and even ordinary soldiers, an infant prodigy, etc., these people have but one thing in common- they appear before the public. But complainant does not," read the resolution.
Taking into context, the contents of the article, Busico said, it would appear that the altercation between Osmeña and Adarna was non-existent.
"Ellen Adarna's characterization of the complainant in the said article was her reaction to Mayor Tomas Osmeña's spoiled brat's characterization of David Lim, Jr. It could be that there was an exchange of words, but the exchange was between Mayor Tomas Osmeña and Ellen Adarna, not between Ellen Adarna and the complainant," the resolution further read.
As to the issue that Osmeña engaged in illegal business, Busico ruled it was not proven by facts. Thus, the absence of proof, the same may be considered as false.
Lawyer Joan Baron, counsel of Nalzaro, said they will be filing a motion for reconsideration before the city prosecutor's office seeking for the reversal of the resolution, which they received last May 20.
Nalzaro has said in their motion they have attached the affidavit of Douglas Labra who allegedly named Tomas and Miguel as engaged in butane business. — GAN (FREEMAN)