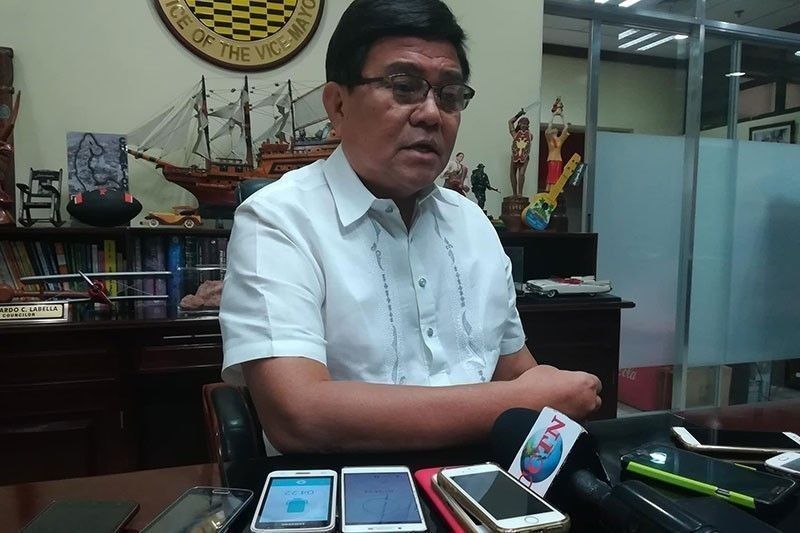 Lawyer Floro Casas, Jr., whom the incoming mayor eyes for city administrator, will head Labella's transition team.
File
Labella creates own transition team
CEBU, Philippines — Cebu City mayor-elect Edgardo Labella will create his own transition team to work with the Local Governance Transition Team of the outgoing administration.
Lawyer Floro Casas, Jr., whom the incoming mayor eyes for city administrator, will head Labella's transition team.
"Of course, we will appoint our own transition team. Atty. Casas will head the transition team," Labella told The FREEMAN.
On the other hand, outgoing Mayor Tomas Osmeña personally sits as chairperson of the local transition team with City Administrator Nigel Paul Villarete as vice chairman. The other members are the department heads, city director of the Department of the Interior and Local Government, and a representative from the civil society.
The creation of the transition team is in compliance of the DILG Memorandum Circular No. 2019-39 dated March 13, 2019 enjoining all local chief executives to create their transition teams. Villarete yesterday met the members of the transition team on behalf of Osmeña.
"Next Friday, once I will see its entirety, more or less substantially complete in accordance to the requirement of the DILG then we will invite the incoming administration," he told reporters.
On top of the required activities and documents to be turned over, Villarete said all program offices that have frontline services were asked to submit their reports to ensure continuity of delivery of services.
He said these frontline services will be among the discussions with the incoming administration so that they will know that there are things that need their immediate action upon their assumption of office come noontime of June 30.
"The main purpose of this exercise is really to prevent that there will be services that will be interrupted in the change of administration. When you change administration from one to the next, no services should be stopped, curtailed or even hampered," he said.
Villarete said the turnover ceremony would include briefing on the Governance Assessment Report and key challenges to the incoming set of officials on or before June 30.
During the meeting yesterday, Villarete said there were department heads who said they can submit the needed reports and documents within the week while some would take a month to secure the report.
"Of course, we can always do further discussions over and above the requirements of DILG, especially on ongoing programs that need to be turned over properly, I will just discuss the mechanics with the point person designated by VM Labella on how to go about it. If I may say, I suggest it would be the incoming city administrator," Villarete added. — FPL (FREEMAN)