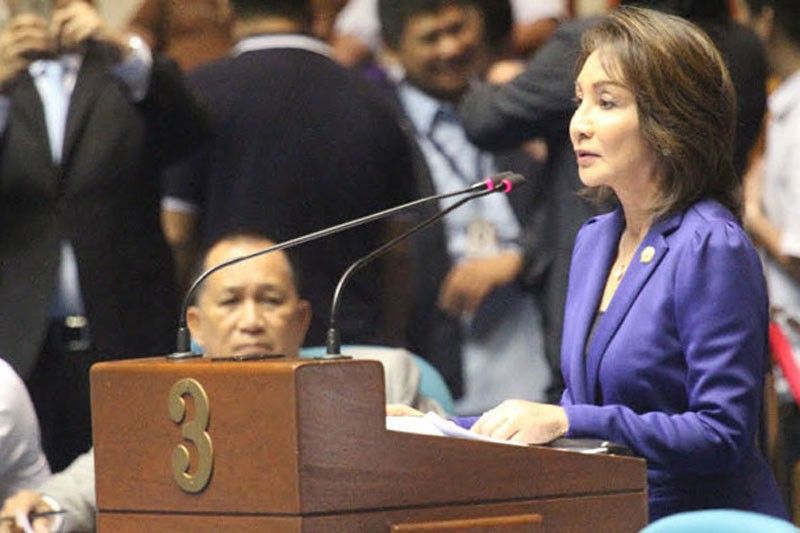 As Garcia returns as Governor: Capitol workers face evaluation
CEBU, Philippines — Employees of the provincial government will be subjected to a performance review once Cebu governor-elect Gwendolyn Garcia assumes office.
There are at least 4,000 employees at the Capitol.
Garcia said she will form a transition team that will create a group to review the employees' performance.
"All of these Capitol employees and department heads will have to be subjected to a performance review… so I need a transition team to create the proper body that will be reviewing the performance of these employees and department heads these past six years," she added.
For the past six years, the provincial government was under the leadership of Governor Hilario Davide.
Davide is now the incoming vice governor after deciding to slide down to accommodate Agnes Magpale to the governorship race. She, however, lost to Garcia.
Garcia warned the employees that they will be directed to take a leave, if not resign, once they are found "guilty" of any offense during the performance review.
"If, in the end, they are found to be guilty of whatever accusations there may be or charges there may be, then they will have to ship out. Of course, dili sila mahadlok. They will go through due process. That's how we operate. Dili mi mag-dalidali," Garcia said.
Capitol has a total of 4,021 workers – regular and permanent (1,118), casual (636), job order (1,905), and contractual (362), according to data from the Human Resource Management Office (HRMO).
Contracts of casual and job order employees may be renewed every six months while papers of contractual employees may be reviewed every year.
Lilia Villasin, HRMO officer-in-charge, told reporters that the office conducts performance evaluation or review twice a year – every April and November – for renewal of contracts. This schedule will stay unless the new Capitol executives order otherwise.
"This I can tell you, ever since my term ended as governor of Cebu in June of 2013, and during those six years I have seen those that have betrayed me and those that have stayed loyal to me at their expense nga mismo sila mi antos pud," Garcia said.
Faithfulness, integrity, and loyalty are the primary factors Garcia will be considering in deciding who she will work with in the next three years.
"This time around, I will take that into consideration the faithfulness, the integrity and the loyalty that those that stayed with me had shown when times were bad tungod kay kahibawo ko karon everybody loves a victor. Daghan na sad kaayo ang moingon nga 'daug gyud ta' pero karon na lang? So, lahi na siguro ko karon," she said. — JMO (FREEMAN)