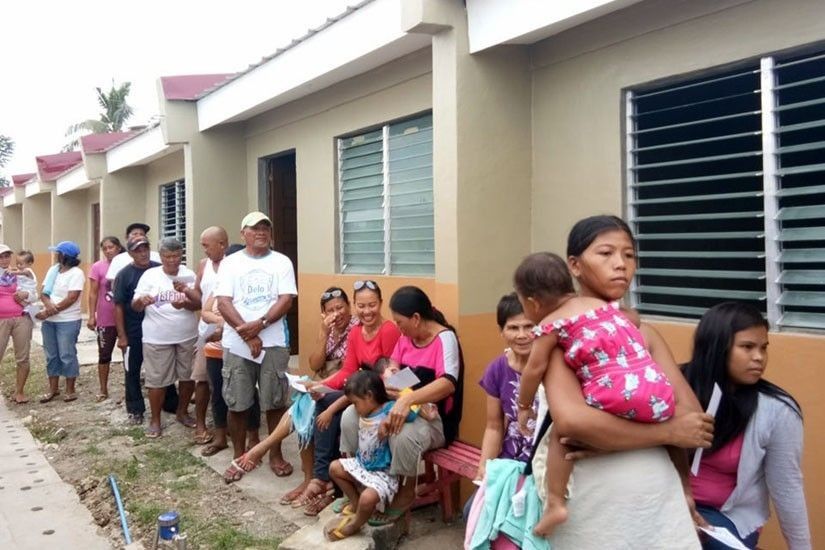 22 thousand housing units for Yolanda victims
CEBU, Philippines — More than five years after super typhoon Yolanda struck the country, Cabinet Secretary Karlo Nograles announced that there are 22,423 housing units be constructed in Cebu for the victims.
He has tasked the Department of Interior and Local Government (DILG) to coordinate with local government units affected by the super typhoon.
Out of the number, 5,272 housing units were already completed but only 731 are occupied.
"Our challenge therefore is to find out why this is so and come up with viable solutions in completing the housing construction and addressing the low occupancy issue," Nograles said.
Nograles added that the DILG will coordinate with the LGUs concerned for identification of the beneficiaries.
Nograles also revealed that they recently found out that there is a remarkably low completion rate of housing site development for Yolanda victims due to problems in the implementation like land acquisition for water source development.
In other areas, developers are requesting for mutual termination of projects due to non-issuance of permits, licences and clearances. In Camotes, the proposed sites by the LGU are still for evaluation.
Another challenge is funding setbacks due to statutory restrictions and prohibitions, especially on water projects.
One solution proposed and initiated by the LWUA is to lump the bidding for various sites to enable economic viability on the part of water service contractors.
Nograles also urged the LGUs to reactivate and strengthen the Local Inter-Agency Committee in order to address the low completion rate of construction and the occupancy issue in Yolanda housing projects.
"The LIACs play a crucial role in addressing the gaps in the Yolanda housing program so we can fully bring Yolanda rehabilitation and recovery to a successful conclusion," said Nograles, who was in Cebu for Cabinet Assistance System (CAS) meeting with mayors of Yolanda affected areas in Cebu. — MBG (FREEMAN)