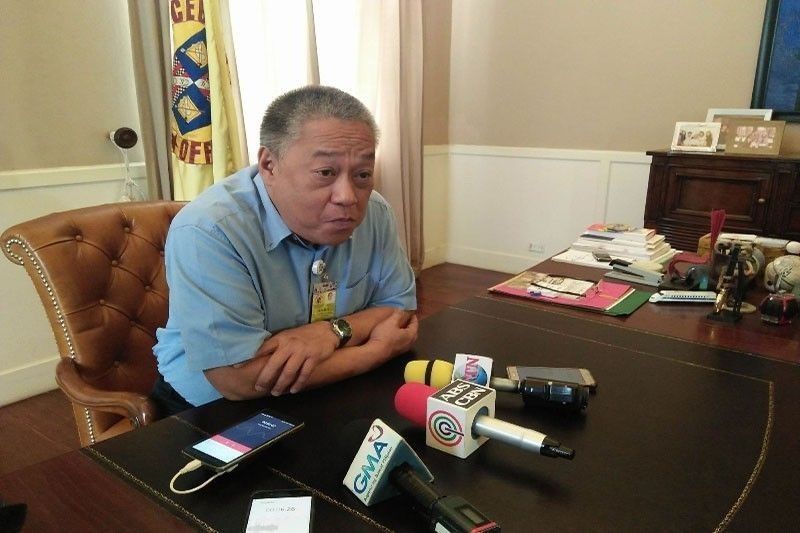 Davide said he is prepared for anything, especially the plan of governor-elect Gwendolyn Garcia to stop the project.
File
Davide: Only court can stop resource center
CEBU, Philippines — Vice governor-elect and outgoing Governor Hilario Davide III remains firm on his stand that only a court order can stop the construction of the proposed provincial resource center within the Capitol compound.
Davide said he is prepared for anything, especially the plan of governor-elect Gwendolyn Garcia to stop the project.
"She (Garcia) already sued me and Vice Governor Magpale in the RTC (Regional Trial Court) sa Toledo and in the Ombudsman, ato lang nang paaboton... But I am prepared. If I am required to answer, I will submit to the investigation because I know sakto atong gibuhat," he told reporters yesterday.
"There is already an injunction suit filed before the RTC, mao na ang pagpugong niini but she, para nako in my own opinion... she cannot unilaterally cancel the contract. Ang korte na ana mag-decide. Naa naman siya'y kaso gi-file," he added.
In the absence of that court decision, Davide said the project can proceed.
"Let's just await decision of the court. Patubagon pa man mi sa korte. We just recently received order from court to submit answer so we will answer," he said.
He also underscored that the P1.5-billion loan from the Development Bank of the Philippines (DBP) that is being used to finance the project carried the Provincial Board's approval.
Garcia, for her part, has no plan of using the loan once she assumes as governor. She even warned DBP against releasing the amount, as well as warned the contractor against proceeding the project.
"Una sa tanan, I am always against of the province taking out a loan. So dili na nako gamiton ang loan. We will use our own resources. I will keep this province debt-free," she said.
"Dili man na nako gamiton. Dili nako i-shackle ang probinsya sa dakong utang kay kinsa man magbayad? Ang mga Sugbuanon sa usa ka pasilidad ug usa ka building nga ania sa Cebu nahimutang ug dili intawn na nila magamit (I won't use the money. I won't put the province in the position of being indebted because who is going to pay for that? A building that is located here in the city cannot be used by the Cebuanos)," she added.
For her, the provincial resource center is "dead in the water" that is never going to happen.
"As I have said, a new leadership is coming in. They (DBP and contractor) better rethink their plans for the future," she said.
She said she will not also hurry on her plans about the construction site that has already been excavated.
"Dili ko magdalidali usa og sulti dayon. I don't shoot from the hip. I make my moves after a very careful study and deliberation and after getting all consensus. Maminaw ko og suggestions kon unsay maayo, then I will decide," she said. — JMD (FREEMAN)