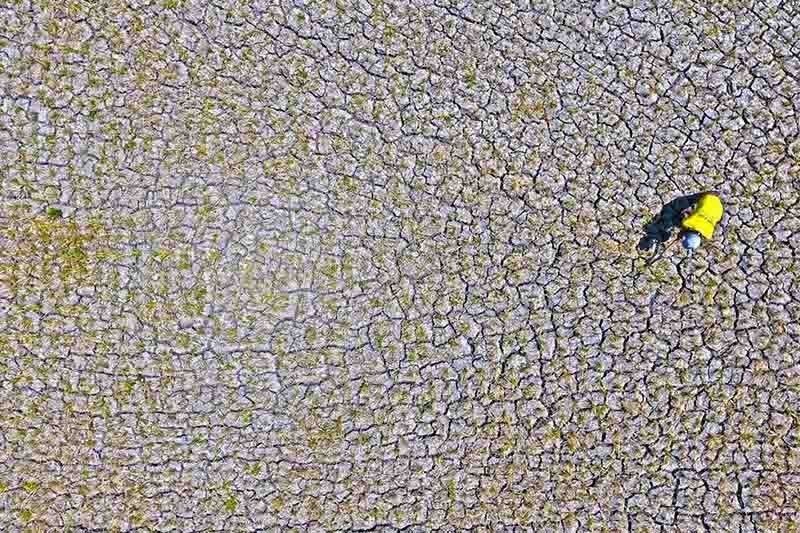 PAGASA says: Cebu now under dry spell
CEBU, Philippines — Cebu is now officially considered under "dry spell" after successive months of scarce rains, owing to the prevailing weak El Niño phenomenon, according to a local weather expert.
And the conditions are expected to become worse by May, which is typically the hottest month of the year.
Netherlen Soletrero, weather specialist from the Philippine Atmospheric, Geophysical and Astronomical Services Administration (PAGASA) in Mactan, said Cebu has recently been categorically placed under dry spell.
She told The FREEMAN over a phone interview that Cebu has already experienced rainfall deficit for three consecutive months, since February.
She said that Cebu had a deficit of 33.1 percent in February. By March, the province registered significantly a deficit of almost 77 percent.
April ended with an accumulated rain of 23.1 millimeters against the month's average rainfall of 55.6 millimeters.
The province marked almost 59 percent deficit, according to the PAGASA-Mactan data.
Soletrero explained that, once a locality experiences three consecutive months of "below normal" rainfall conditions, it can already be declared under dry spell.
The province was earlier observed suffering from the long dry conditions, which is not as severe as a dry spell.
PAGASA has projected that Cebu will maintain the dry spell category by the end of May.
It also noted that Cebu is less likely to experience drought, which is the most severe effects of the dry weather.
Soletrero said there are possibilities that the onset of the rainy season, which commonly starts on the third or fourth week of May, might be delayed because of the presence of the weak El Niño.
She said the weak El Niño condition is seen to persist until August, if basing from the observations of majority of the weather models across the globe.
She cautioned the public to be wary of the worse effects of the weak El Niño by May, which may include extreme heat events and drier days. Also, May has been known as the hottest month of the year.
The average maximum temperature for May here in Cebu is set at 34.5 degrees Celsius with an equivalent heat index of 45 degrees Celsius. And because there is a weak El Niño, the actual temperature may exceed.
The weather conditions in Cebu have been considered as a significant factor that affects greatly the agricultural sector and the water security in the province. — GAN (FREEMAN)