Farmers to get farming input from city government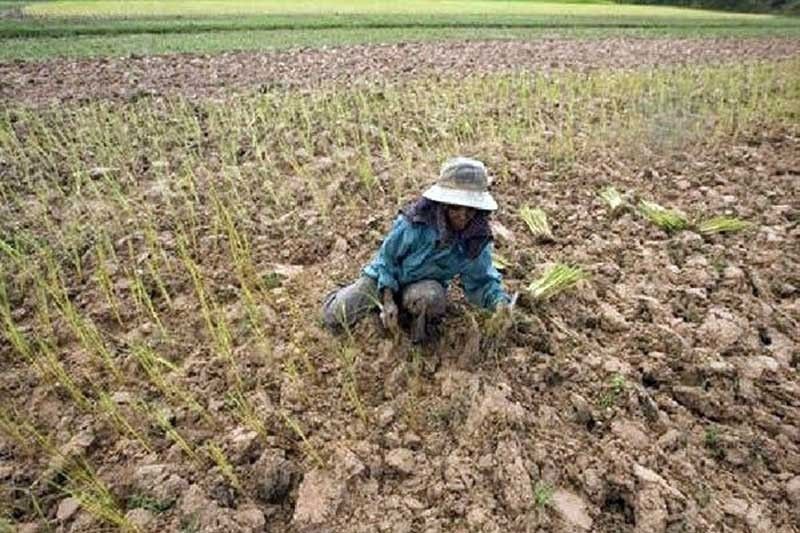 CEBU, Philippines — The Cebu City Agriculture Department is now working on the procurement of agricultural inputs amounting to P26.9 million for the affected farmers in the 28 upland barangays suffering from the ill effects of El Niño.
These agricultural inputs include rubberized hoses, knapsack sprayers, and water drums, among others.
City agriculturist Apple Tribunalo said Mayor Tomas Osmeña has signed the purchase order recently, following to the declaration of state of calamity in the entire city due to El Niño.
With this, the City Council authorized the Cebu City Disaster Risk Reduction Management Office to utilize the funds worth P26.9 million to aid 668 affected farmers.
"Right now, we are processing for the emergency procurement. Ang emergency procurement nato ni mayor, na-approve na for the purchase of agricultural inputs, that's around P26.9 million worth of agricultural inputs," Tribunalo said.
As of writing, Tribunalo could not yet give definite date as to the distribution of inputs since they are still processing the procurement, but she is confident they can give them as soon as possible considering that it won't undergo public bidding because it is an emergency procurement.
"We focus more on the inputs nga kini g'yung mga water containers, suma pa sa akoang gi-mention before for them to effectively manage the water that they have, so that's why, we are still purchasing for the hose, drums, and knapsack sprayer nga magamit sa mag-uuma," Tribunalo said.
The dry spell has affected the farmers due to the damages to agriculture. Based on the consolidated report of CAD, the damaged crops are lettuce, baguio beans, sweet corn, hot pepper, tomato, eggplant, string beans, and others.
"When it comes to damage assessment, I think, as of April, ang damage nga na-consolidate namo is around P27 million kay last March, P 14.9 million," she said.
While waiting for the agricultural inputs to be distributed, CAD also provided farmers with some necessary farming equipment such as drums and power sprayers, among others.
Last month, they utilized their annual budget worth P12 million for the procurement of these items to help the farmers.
"With the damage assessment that we have, it clearly speaks nga naapektuhan g'yud ang ilahang production, naa'y uban naa sa vegetative stage, naapektuhan na and ang uban harvesting stage, wala nasad kay tungod sa kainiton," Tribunalo said.
She also advised farmers to get the free farmers' insurance since it is one of city's programs to make sure that they can bounce back from their losses. — Raizza Aliviado (FREEMAN)