HabalHabal operations city government files petition questioning SC's TRO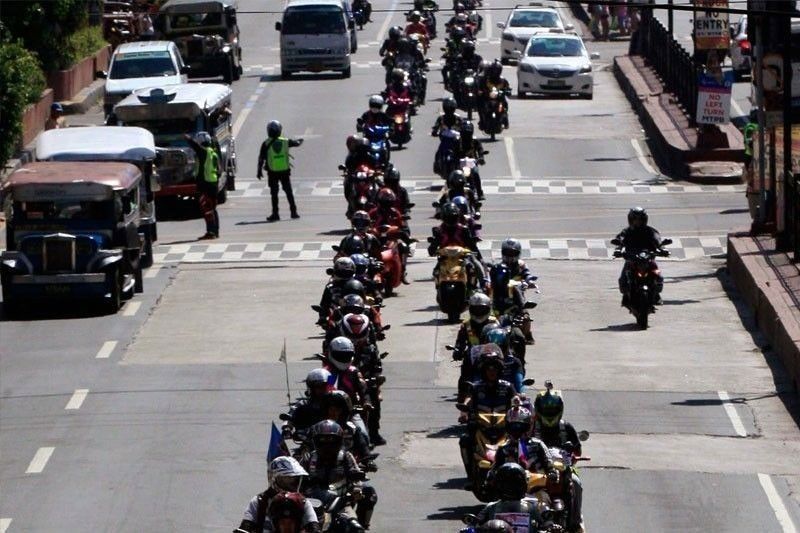 CEBU, Philippines — To express support to habalhabal operations, the Cebu City government has filed a petition to intervene before the Supreme Court on its issuance last year of a temporary restraining order against motorcycle-for-hire operations.
Yesterday, Mayor Tomas Osmeña, who represented the city government, a group of habalhabal drivers and BPO workers distributed copies of the city's petition.
"They cannot say that I'm doing this for politics," he said, adding that he has been attending public forums like the hearings in the House of Representatives to support the habalhabal operations.
The city filed the petition last Monday.
In the petition, Osmeña said he has openly advocated for the legalization of the habalhabal operations which helps the convenience of the riding public.
Last year, the City Council already authorized the mayor to file the petition on behalf of the city and the riding public.
The mayor said at least 60 percent of the barangays are found in the mountainous areas and the most convenient means of transportation is through motorcycles.
Osmeña said habalhabal is the efficient means of transportation in far-flung barangays where jeepneys and tricycles cannot stand the rough, steep terrain, and narrow roads, adding that the use of such for transportation provides lower cost for the riding public.
"Considering the heavy traffic in Cebu City during peak hours, the use of habalhabals is the more efficient and convenient means of transportation," he said.
The mayor added there is an infringement of the drivers' rights to liberty and property which includes earning a living through habalhabal, infringement of the commuters' right to travel and avail of the convenient and accessible means of transportation.
Osmeña said the law, which prohibits motorcycle as public utility vehicle, is parochial as it does not apply to the present times.
The local government units are the best agency to regulate the operations of habalhabal, he said. — GAN (FREEMAN)