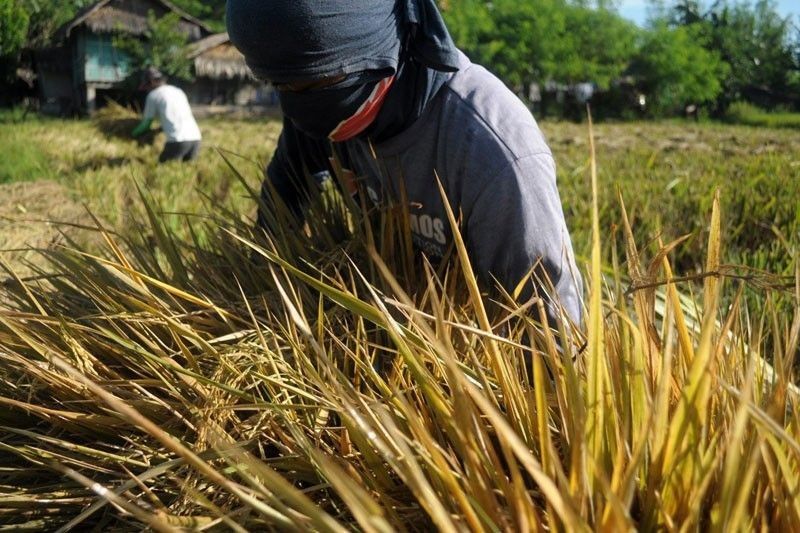 Farmers ask city government for help
(The Freeman) - March 28, 2019 - 12:00am
CEBU, Philippines — The Cebu City Farmers Federation wants the city government to declare a state of calamity with the impending entrance of a dry spell.
Emelio Secretaria, consultant and former president of the federation, says placing the city under a state of calamity would allow the farmers to receive the assistance they need.
"Naghinaot mi nga ang Cebu City mo-declare sad sama sa province para katong mga gipangayo nga seeds, mga abuno ma-provide diretso (We hope the city can declare a state of calamity like the provincial government so that the help that the farmers asked like seeds and fertilizer can be given)," Secretaria said.
The farmers also need water, hoses, tanks for water storage, and starting kits to be able to plant again.
"Karon, wa lang sa mi nag-attender kay init kaayo, nya wala mi'y tubig… wala mi gi-tanom (For now, we are not planting because it's so hot and we don't have water)," said Ben Lagahid Jr, President of Cebu City Farmers Federation.
There are those who can still plant because they live near streams and were able to purchase water pumps but other farmers are now driving motorcycles, doing construction work, and vending just to put food on their family's table.
Yesterday, parts of Cebu experienced cloudy skies with isolated rainshowers due to easterlies or winds blowing from the east.
Jhomer Eclarino, weather specialist of the Philippine Atmospheric, Geophysical and Astronomical Services Administration (PAGASA), said Bohol, Negros, and Southern Leyte will also experience the same weather condition.
This, however, will not last long and the hot weather in Cebu caused by El Niño will prevail in the coming days. — Micole Gerard J. Tizon and Moira Beatrice A. Zamora, USC Interns JMO (FREEMAN)