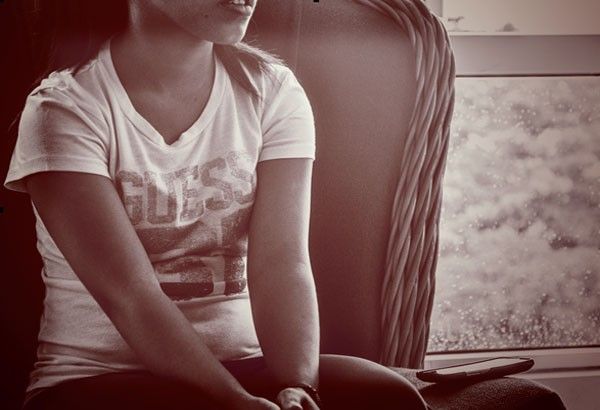 5 online traffickers fall
(The Freeman) - March 22, 2019 - 12:00am
CEBU, Philippines — Authorities arrested five online traffickers and rescued 11 minors during three simultaneous operations in the cities of Cebu and Lapu-Lapu yesterday.
The rescued minors include very young children ages 2, 6, 7 and 12. The suspects, all women in their 20s and 30s (names withheld to protect the identities of the victims), were arrested during the entrapment operations in two houses in Lapu-Lapu City around 10 a.m. Seven of the victims were rescued in Lapu-Lapu City and the rest in Cebu City.
Members of PNP Women and Children Protection Center – Visayas Field Unit (WCPC-VFU) caught the five traffickers offering to sexually abuse the minors and stream live the exploitation in exchange for money from online predators.
"Today's three simultaneous operations and arrest of five suspected online traffickers reflect strong commitment and coordination by WCPC- Visayas, DSWD- 7 (Department of Social Welfare and Development), IACAT- 7 (Inter-Agency Council Against Trafficking- 7), and Lapu-Lapu Police," said Atty. John Tanagho, International Justice Mission (IJM) – Cebu Field Office Director.
"Because of the relentless work of these government agencies, criminals can no longer sexually abuse children online without consequence. The high risk of arrest sends the message to criminals to get out of the business of exploiting children for profit or go to jail," he added.
The 11 rescued victims (nine girls and two boys, with ages ranging from 2 to 17) are now safe from abuse in the custody of DSWD, where they are receiving much needed trauma-informed interventions.
WCPC-VFU Chief Romeo Perigo acknowledged the collaborative support of IACAT-7, DSWD, IJM, Lapu-Lapu City Police Office for the arrest and rescue operations.
"WCPC VFU will continue its operational activities in our area of responsibility to bring suspects in the court to face trial of their crimes," he added.
Occurring in communities all over the Philippines, OSEC is a crime that violates the Anti-Trafficking in Persons Act or Republic Act (RA) No. 9308 (as amended by RA 10364), which comes with a maximum penalty of life imprisonment and a fine of P2 million to P5 million. Typical OSEC offenses also violate RA 10175 (Cybercrime Prevention Act of 2012) and RA 9775 (Anti-Child Pornography Act of 2009). Both have penalties equivalent to 20 to 40 years imprisonment.
As of March 18, 2019, IJM has supported Philippine law enforcement agencies in the arrest of 193 OSEC perpetrators and in the rescue of 456 victims around the country since 2011.— FPL (FREEMAN)