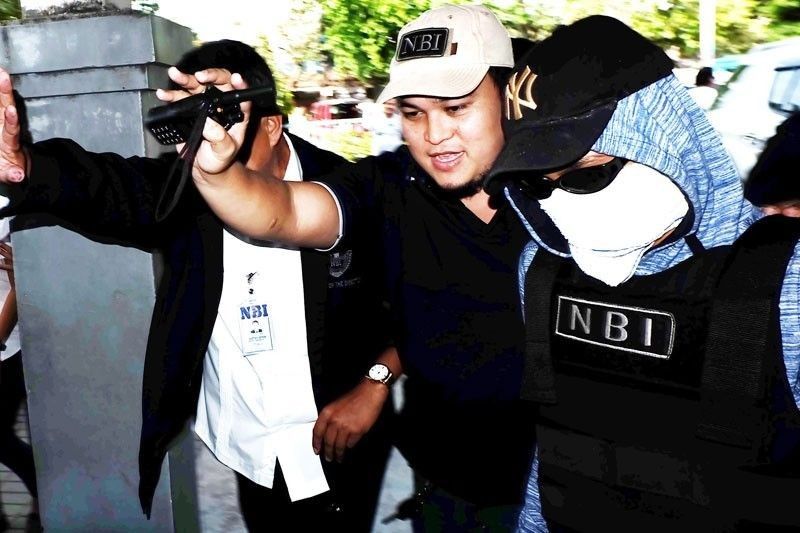 Christine Silawan killing no direct proof vs boy – lawyer
CEBU, Philippines — As far as the defense is concerned, there is no evidence that would point directly to the 17-year-old ex-boyfriend as the killer of 16-year-old Christine Lee Silawan.
"Can you tell me that a 17-year old could have a capacity to plan a crime?" said defense lawyer Vincent Isles.
He contended that the closed circuit television (CCTV) footages obtained by the National Bureau of Investigation do not, in any way, show that the boy killed Silawan.
The NBI has said the CCTV footages would show that the boy was the last person Silawan was with on the night the girl was killed on March 10. Witnesses reportedly identified the boy positively as the one on the video clips.
"Granted sila gihapon to nagkuyog… few minutes gipatay ang bata… is that an indication nga siya nagpatay? Naay SC decision ana. Asa man ka'g proof beyond reasonable doubt ana? (Granting they were the ones together… a few minutes later, the girl was killed… is that an indication that he did it? There is a Supreme Court decision in cases like this. Where is proof beyond reasonable doubt there?)" Isles said.
He said investigators should have looked into a certain CJ Diaz who was reportedly the one Silawan was exchanging messages with online hours before she was killed.
"We are destroying a child's future here. We could have spent some more time researching kinsa man ning CJ Diaz nga naa sa Facebook nga maoy ka-chat ni Christine a few hours she was killed (We are destroying a child's future here. We could have spent some more time researching who this CJ Diaz is, considering he was reportedly the one Christine was chatting with a few hours before she was killed)," he added.
"We're praying that the prosecutor would see that there is very little circumstantial evidence that the child, my client, is the one responsible for this gruesome murder," Isles said.
The NBI has filed murder charges in relation to the cybercrime prevention law against the boy. Investigators believe there is enough circumstantial evidence to prove he did the crime.
Isles said they will file a counter affidavit before the Lapu-Lapu City Prosecutor's Office next week.
Scientific
National Bureau of Investigation (NBI) - 7 Director Tomas Enrile said that because they are relying on circumstantial evidence, their approach to the case is scientific.
"Ang approach ng NBI dito ay scientific. Kung ano'ng evidence makuha natin doon sa laptop and Facebook account sa suspect at victim… siguro, later on, you will be surprised," he said.
He said their cybercrime investigator is yet to finish examining the Facebook accounts of Silawan and the suspect.
"Humihingi muna kami nang paumanhin at konting oras… hindi ho kami gumagawa ng haka-haka dito. Sabi ko nga, scientific yong approach natin dito. Kung ano man ang resulta ng imbestigasyon natin, lalo na dito, ay magsisilbing ebidensya natin that will speak for itself (We're asking for patience and time… we're not making speculations. As I have said, our approach is scientific. Whatever evidence we can gather will speak for itself)," he said.
Joint Effort
Meanwhile, Enrile clarified that the NBI is not competing with the police as far as the investigation is concerned.
"Hindi po kami nagpapaligsahan. Parehas kami nang mandato na mag-imbestiga at kami ho'y nagtutulungan (We're not competing against each other. We have the same mandate to investigate and we're helping each other)," he said.
In fact, he said, he is communicating with Police Regional Office Director Debold Sinas so that they can get hold of the physical evidence the police have retrieved from the crime scene in Lapu-Lapu City.
He dispelled talks that they fast tracked the investigation because of the P2 million reward money.
"Yung reward na yan, maraming nagsasabi na nagmamadali daw kami dahil sa reward… ang reward po ay di sa amin mapupunta… mapupunta sa mga testigo. Trabaho naman namin yan, eh, kahit walang reward (The reward money does not go to us. It will go to the witnesses. It's our job to investigate even without a reward)," he said.
Dr. Rene Cam, medico-legal officer of NBI, said their chemist from Manila has arrived and has visited the Silawan family to get DNA sample.
The DNA sample will be compared to the DNA from the blood on the pieces of clothing recovered from the house of the suspect during arrest.
The 17-year-old was found negative of drug use. JMO (FREEMAN)