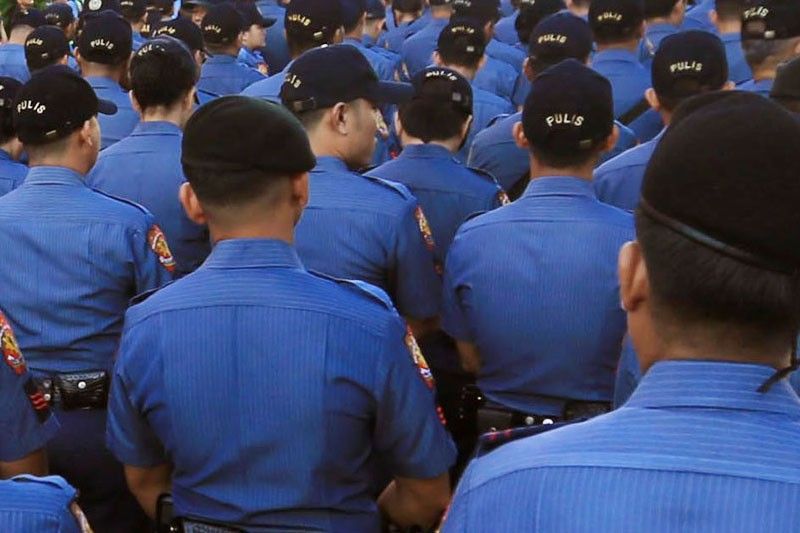 Discourtesy, misconduct Sinas, peers sued at military ombuds
CEBU, Philippines — Police Regional Office (PRO)-7 Chief Debold Sinas and his men are facing administrative complaints before the Office of the Ombudsman for the Military and Other Law Enforcement Offices (MOLEO) for allegedly disrupting the exercise of the rights of cause-oriented groups to peaceful assembly.
Phoebe Zoe Maria Sanchez of Karapatan Central Visayas, Jaime Paglinawan of Bayan Central Visayas, and John Ruiz III of Bayan Muna Central Visayas yesterday lodged their complaint claiming their rights to have a peaceful assembly outside the premises of PRO-7 was violated.
Complaints for serious misconduct, grave abuse of authority/oppression, conduct unbecoming of a public officer, discourtesy in the conduct of official duties, and Batas Bilang Pambansa 880 or Public Assembly Act were filed against Sinas and others.
Sinas, Regional Intelligence Division Chief Remus Medina and unidentified police officers of the PRO-7 allegedly impeded and disrupted the People Power Revolution anniversary mass action the cause-oriented groups were having by the use of a motor vehicle, its horns, and loud sound systems.
"Said disruption was made when by direct orders of respondents, the PRO-7 Headquarters played a loud sound system within 100 meters from the area of activity of the said public assembly and on the occasion thereof, which drowned the sound of the voice of the speaker amplified by the rallyists' own portable sound system, thus, effectively interfering with and intentionally disturbing the holding of said public assembly," read the complaint.
Sanchez told The FREEMAN in a phone interview they were offended when the regional office turned the music on while staging protest rallies and air their sentiments over the killings.
They are also asking the Ombudsman for the dismissal of these officials from the service, if the evidence warrants.
Sinas, for his part, said they will answer the complaint filed against them.
He said he respects the right of the cause-oriented groups in filing the complaint, citing every person has their own right.
While saying that, Sinas said the police will also be filing a complaint against these protesters for conducting an "unruly" protest rally outside their office.
Last February 25, Sanchez and other members of cause-oriented organizations, staged a protest outside the PRO-7 in line with the EDSA People Power Anniversary. — GAN (FREEMAN)