Cebu City plans total ban of single-use plastic
February 17, 2019 | 12:00am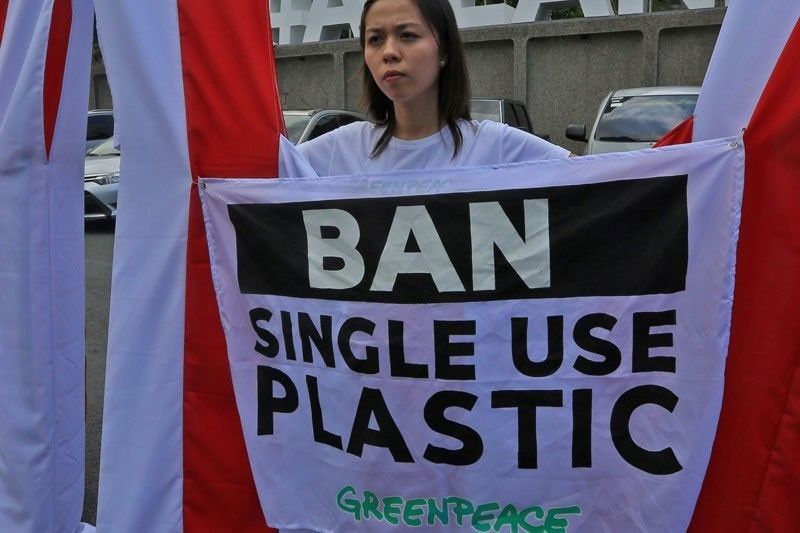 CEBU, Philippines — Certain kinds of single-use plastic may soon be totally banned in Cebu City.
As of now, plastic shopping bags are only banned every Wednesday and Saturday.
Cebu City Environment and Natural Resources Office Head Ma. Nida Cabrera said she was asked by the Office of the Mayor to help in drafting the proposed ordinance.
"Ang ordinance karon is focused on shopping bags nga naay handle nga plastic. Ang carry bag ra ang banned only Wednesday and Saturday. Sa kaning proposed ordinance, totally banned na gyud ang certain kinds of single-use plastics," she told The FREEMAN.
Cabrera said the Solid Waste Management Board has also assisted in drafting the proposed measure which is already in the office of Councilor Eugenio Gabuya Jr. for fine-tuning.
In the proposed measure, certain single-use plastics that are prohibited include thin-film used to wrap ice, sando bags, drinking straws, plastic shopping bags, stirrers, cups, plates, spoons, forks, and styrofoam as a food packaging material, plastic tooth picks, and banderitas or flyers.
The prohibition is effective every day of the week which will cover all establishments, private and public offices, and all residents in Cebu City.
With the prohibition, all stores are also prohibited from selling these kinds of single-use plastic.
In the proposed measure, single-use plastic refers to disposable plastics used for packaging and is intended to be used only once before they are thrown away or recycled which includes grocery bags, food packaging, bottles, straws, containers, cups and cutlery, sando bags.
Exceptions to the prohibitions of single-use plastics were also stipulated. One of the exceptions is that the ordinance does not apply to products already placed in single-use plastic materials which serve as the product's primary package.
Another exception is that establishments in the food industry may, for a minimal fee, allow customers who are senior citizens, persons with disability, persons with medical conditions, and persons with physical injuries and who are present upon purchase of its food products to use plastic straws to aid them in drinking liquid beverages or water.
For take away food, the use of plastic spoons and forks is exempted for as long as there's a minimal fee and that the food item is placed in a paper-based or reusable container.
Proposed penalties for this ordinance is that any person or entity who violates will be asked to pay P5,000 fine or an imprisonment of one day to 30 days, or both, at the discretion of the court.
As for the business establishments, the city may revoke the business permit if caught violating the provisions of the ordinance.
Cabrera said CCENRO is asked to implement this measure once approved by the City Council and get a final stamp from the mayor.
"According to Greenpeace, the Philippines ranks as the third worst polluter into the world's oceans and it is also included in the list of top 10 countries with mismanaged plastic waste," read a portion of the proposed measure.
There is a need to ensure that the city's streets, canals, rivers, and other waterways will be cleared from plastics that clog the drainage and contribute to the problem on floods, Cabrera said.
She added that this proposed measure has provisions that are similar to that of the rejected proposed measure of Councilor Raymond Alvin Garcia.
But Cabrera said the executive department has prepared the proposal which includes a provision that selling of the banned items is prohibited, a provision which is not stipulated in the proposal of Garcia.
She is hoping that majority of the members of the City Council will approve the measure as soon as Gabuya introduces it to the body within the month. —/MBG (FREEMAN)