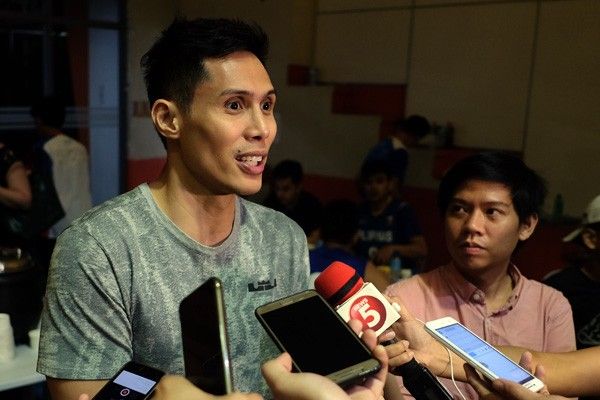 Hontiveros, Wenceslao share visions for city
CEBU, Philippines — Two candidates for Cebu City councilor yesterday vowed to support legislations that would address traffic congestion, flooding, garbage, and youth development through sports.
During the #KnowYourCandidate episode of The FREEMAN, Partido Barug's Noel Wenceslao and Donaldo "Dondon" Hontiveros presented the legislations they want to pass once they have secured a seat at the legislative body.
Wenceslao, who served two terms as city councilor from 2010 to 2016, said that as a certified public accountant, he wants to actively take part in budgeting and passing ordinances for appropriations.
To help address flooding, he will also espouse the creation of a water catchment in every household.
"In other countries, I studied urban planning. Tanan nga mga households, they are required to put up a water catchment (facility). Bisa'g (even if it is) barrel only," said the candidate for councilor for Cebu City north district.
The project, he added, would be feasible if the city will coordinate with the barangays in implementing the measure. He said the rainwater can then be used for various purposes.
He also said the city government's executive department should have the political will in enforcing legislations passed by the City Council.
If the city will implement better urban planning, Wenceslao believes it would be easier to address other issues like flooding, traffic, garbage, and others.
He said he will also focus on the restoration of the city's rivers, especially the downstream parts, which were earlier called "dead" by Cebu City Environment and Natural Resources head Nida Cabrera.
"River was obstructed because of the development. Take a look at Mahiga. It's a very big river. But downstream, it's not a river but a creek because of the obstruction," Wenceslao said, stressing that political muscle is needed in clearing the obstructions.
As for traffic situation of the city, Hontiveros and Wenceslao agreed that the city should improve its mass transport system.
They believe that car owners would not drive their cars anymore if the transport system were efficient and reliable.
Basketball Camps
Hontiveros, known for his basketball skills, said he will focus on youth development through involving youngsters in sports activities.
Once elected, he said, he will give children in the city's 80 barangays a better access to sports facilities and initiatives so they will not be engrossed on their gadgets.
He promised to institutionalize basketball camps in every barangay.
Hontiveros, who is running in the south district, admitted that that the Bando Osmeña-Pundok Kauswagan had also asked him to be part of their slate but opted to join Barug-PDP Laban as the other camp already has candidates to champion sports.
As assistant coach for the basketball team of University of Cebu, Hontiveros said he is on a "friendly competition" with UC head coach Raul Alcoseba, who is also running under the BOPK banner.
#KnowYourCandidate is a series of interviews for the CEBU VOTE, the official election coverage of The FREEMAN and Banat News. — JMD (FREEMAN)