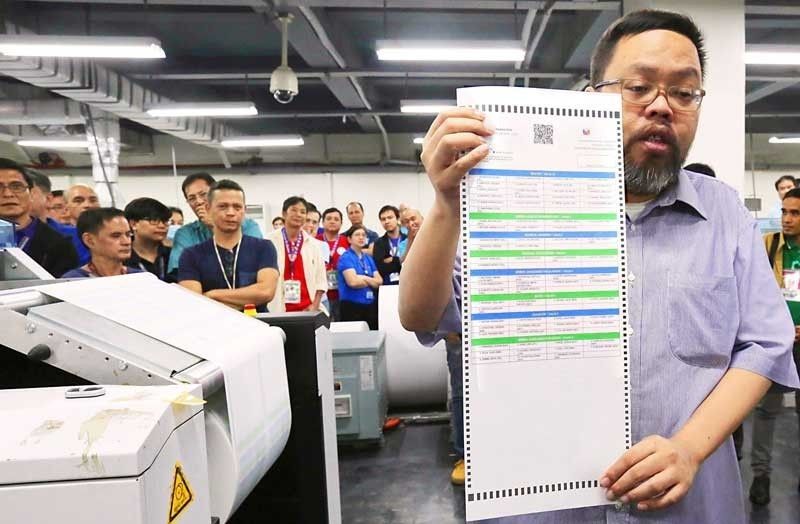 Disqualified candidate to fight Comelec ruling
CEBU, Philippines — Disqualified mayoralty bet Paulino Osmeña, Jr. vowed to challenge the decision of the Commission on Elections declaring him as nuisance candidate.
Paulino, in his post on Facebook, said he will ask his lawyers to take the available legal remedy for him.
"The resolution is anchored on the argument that I have no intention and means, such as funds, to run a campaign. For me, this shuts down the chance to those who have real intentions to serve," reads his post.
He said he already received a copy of the Comelec ruling. He said his lawyers will prepare the necessary motion for reconsideration.
In his Facebook page, Cebu City Mayor Tomas Osmeña, who filed the petition seeking for the disqualification of Paulino, taunted Presidential Assistant for the Visayas Michael Dino.
"Michael Dino, sorry that COMELEC has ruled that an employee of your casino isn't qualified to run for mayor just because his last name is Osmeña. Nuisance candidate pa more," the mayor's post read.
The FREEMAN tried but failed to get Dino's reaction on the allegation.
Mayor Osmeña sought for the declaration of Paulino as nuisance candidate asserting that the similarity of their surnames will cause "confusion among the voters" in the city.
Cebu City North District Election Officer Marchel Sarno said Paulino can still avail of the legal remedies which will be decided by the Comelec en banc.
Sarno said there are four other disqualification cases for Cebu City that are still pending. These include that of re-electionists Sisinio Andales and Alvin Arcilla, Ian Anthony Osmeña, and Sherwin Luie Abella.
Although their names are included in the final list of candidates for the May 13 elections, Sarno said the possibility of being disqualified remains. Once official ballots are printed, Sarno said the votes of the disqualified bets will be considered as stray vote. — FPL (FREEMAN)