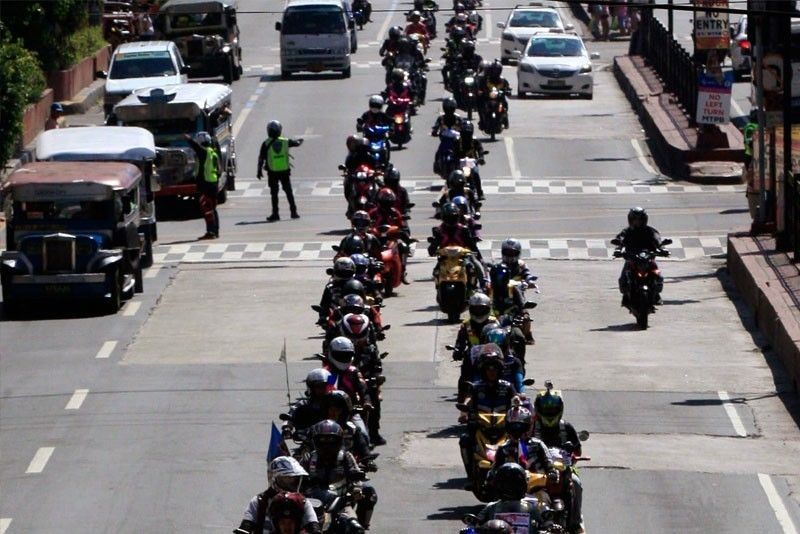 Motorcycles as public transpo:Bill gets House committee nod
CEBU, Philippines — The Committee on Transportation at the House of Representatives has approved a substitute bill that consolidated all five bills allowing and regulating the use of motorcycles as public utility vehicles in the country.
The committee made its decision last Wednesday afternoon.
Principal authors of the substituted bill are Rep. Juliette Uy, Rep. Ramon Durano VI, Rep. Pedro Acharon, Jr., Rep. Rozzano Rufino Biazon, Rep. Arthur Yap, and Rep. Raul del Mar.
Del Mar said, however, that the bill has a slim chance of getting approved by Congress before the May 2019 elections.
"Dili na gyud ni maabot sa Senado kay mag-adjourn naman sa February 6, which is supposedly the last day of session unya mobalik after elections na," he told The FREEMAN.
The substitute bill is called "An act allowing and regulating the use of motorcycles as public utility vehicles amending for this purpose Republic Act No. 4136 otherwise known as the Land Transportation and Traffic Code."
Following the approval last Wednesday, the bill will have to be submitted to the House committee on rules before it will be presented to the floor for the second and final reading. After that, it will be submitted to the Senate.
Knowing that the session of the House of Representatives will adjourn on February 6, Del Mar said he will look for other ways to ensure that motorcycles-for-hire will continue to operate without the fear of being apprehended.
He will also follow through the request for the Department of Transportation to come up with a mechanism that will allow the operations of habal-habal and Angkas.
"They (DOTr) is studying it. That's another alternative just in case dili ma-approve sa Congress in time," he said.
Del Mar said the congressmen can still follow up with DOTr even if there are no sessions.
He said the substitute bill has consolidated all five bills aiming to legalize the operations of habal-habal in the country to ensure that all provisions of the bills are incorporated into one bill.
"All five bills were referred to the technical working group. The bills of the same subject were consolidated into one subject with a different number that will be submitted for approval sa committee on rules," he said.
Del Mar said he will continue to follow-up with the head of the Committee on Rules to ensure that the second and final reading will be done before the elections.
To recall, the Supreme Court issued temporary restraining order against Angkas and banned the operations on motorcycles-for-hire last month.- JMO, (FREEMAN)