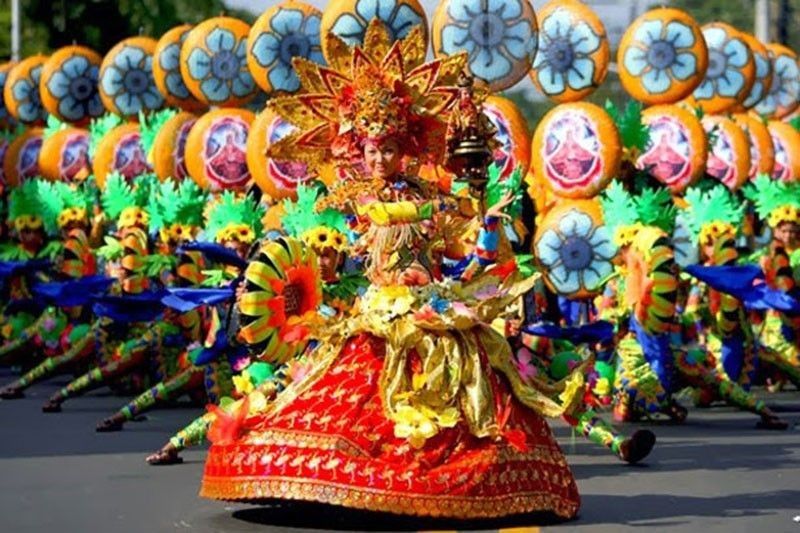 Individuals, groups lauded for Sinulog contributions
CEBU, Philippines — Twenty individuals and institutions were honored for their contributions to the successful Sinulog festivities throughout the years.
They were given plaques of recognition by the Cebu City government and the Sinulog Foundation Inc. (SFI) during the opening of the Sinulog Festival at the Cebu City Sports Center (CCSC) yesterday.
Cebu Central Colleges (now University of Cebu), Cebu Institute of Technology, Cebu School of Arts and Trade (now Cebu Technological University), Colegio de San Jose-Recoletos (now University of San Jose-Recoletos), Southwestern University-Phinma, University of San Carlos, University of Southern Philippines Foundation, and University of the Visayas were among the awardees. These institutions have been participating in the festival's launching parade for 39 years now.
Others were David Odilao, Jr., former SFI-Executive Committee head in 1980; Dolores "Dolly" Suzara, SFI production team coordinator in 1980; Monsignor Achilles Dakay, the first priest to celebrate the 1980 kickoff Mass; Catherine Vestil, one of the Sinulog dancers in 1980;
Lawyer Augusto Go, Jose Gullas, Cebu Governor Hilario Davide III, Cebu Vice Governor Agnes Magpale, Senen Paulin from Carcar City, City of Carcar, City of Talisay, and the Department of Education-Cebu.
"These individuals and institutions were behind the yearly success of the festivity since 1980. It's high time to honor them," said Councilor David Tumulak, who is also the chairman of the SFI-Execom
Homily
In his homily during the 2:30 p.m. opening salvo Mass, Monsignor Roberto Alesna challenged the parents to continue guiding their children to "humility and service" as the youth are the future evangelizers of God's words.
"Faith has to be translated into actions," he said.
This year's celebration carries the theme "Sto. Niño: Guide of God's Children to Humility and Service," which is patterned after the pastoral thrust of the Catholic Bishops' Conference of the Philippines (CBCP) on the Year of the Youth.
But before parents could guide their children, Alesna said they should also put their devotion to action.
He said parents cannot guide their children to humility and service if they are not practicing them themselves.
"Kanatong tanan nga gihagit sa tema karong tuiga nga atong himoon ang Santo Niño isip inspirasyon ug giya aron kita mamahimong mapaubsanon ug maalaragon," he said.
"Christianity is about how to live. It's not just about what to believe," he added.
Opening Parade
As the festival kicked off yesterday, Mayor Tomas Osmeña urged all devotees to follow the "no backpack policy" of the police to maintain peace and order.
The mayor said he received several text messages from Cebuanos complaining about the policy.
Thousands of spectators witnessed the launching parade from Basilica Minore del Sto. Niño to the CCSC.
Osmeña and his wife, Councilor Margarita Osmeña, Vice Mayor Edgardo Labella, and City Councilors Jocelyn Pesquera, Joel Garganera, Pastor Alcover, Eugenio Gabuya, Mary Ann de los Santos, Sisinio Andales, and Tumulak led the launching parade.
Meanwhile, Tumulak said all is set for the Sinulog sa Lalawigan and Sinulog sa Dakbayan today and Sunday, respectively. — KBQ (FREEMAN)