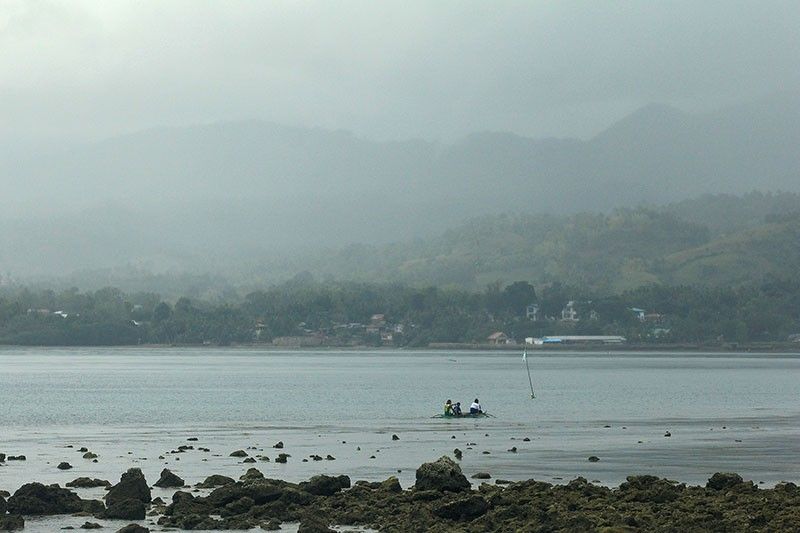 Grey clouds blanket the Cebu skies yesterday but PAGASA says weather will be fair in the Metro at the start of the new year.
Aldo Nelbert Banaynal
As Usman weakens: Fair New Year weather for Cebu
CEBU, Philippines — Metro Cebu is expected to greet 2019 with fair weather, the Philippine Atmospheric, Geophysical and Astronomical Services Administration (PAGASA) in Mactan said yesterday.
PAGASA-Visayas head Alfredo Quiblat, Jr. said weather conditions in Cebu are expected to improve starting today, December 30, as "Usman" leaves the country's landmass.
"There will be fair weather on December 31 (Monday) and on New Year's Day. Though there might be isolated rains or partly cloudy skies, sunny weather will prevail on these days," Quiblat said.
Quiblat said Usman was downgraded to Low Pressure Area (LPA) on Saturday after it weakened due to land interaction when it reached the vicinity of Borongan City in Eastern Samar early yesterday.
All storm warning signals were subsequently lifted.
Had it not weakened, Usman had the potential to make landfall in northern Cebu, PAGASA said earlier.
Usman was the 21st tropical cyclone that entered the Philippine Area of Responsibility this year.
It is forecasted to head Palawan Island today and move away from the Visayas landmass, paving way for fair weather.
The LPA is predicted to exit PAR by Monday morning, Quiblat added.
Yesterday, too, the Philippine Coast Guard allowed sea vessels to travel again. A total of 22,970 passengers were stranded at ports nationwide as storm signals were raised when Usman entered PAR this week.
While no new weather disturbances have been observed just yet, Quiblat said the sudden surge of the Northeast monsoon locally known as "Amihan" may cause unfavorable sea conditions over the eastern seaboard of the Visayas making travels risky for passengers.
Quiblat advised the public to keep monitoring PAGASA-issued advisories. — with John Kendrick P. Ceciban, USJ-R Intern, JMO (FREEMAN)