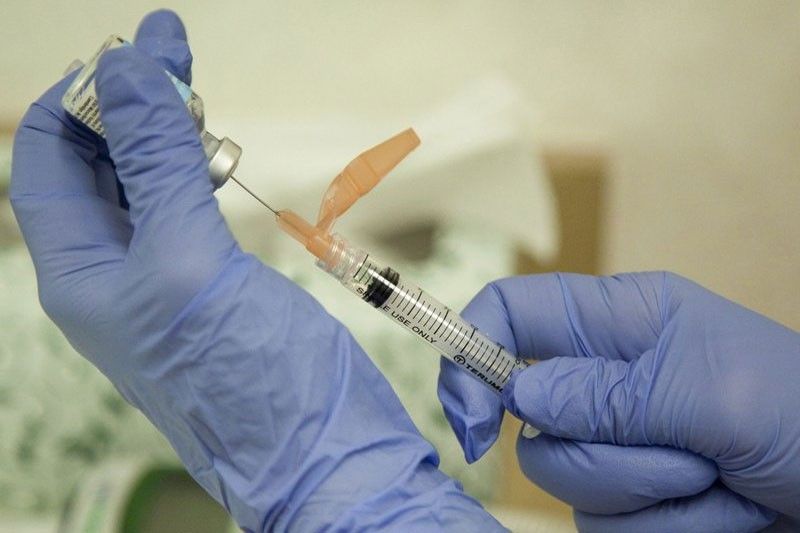 Free anti-polio immunization set
CEBU, Philippines — Anti-polio advocates are taking the challenge of convincing more mothers or guardians to have their children vaccinated.
The government and a big private organization are planning to hold free immunization for polio vaccine on separate events.
Apparently, the routine immunization of polio vaccine to infants and children has suffered due to the Dengvaxia scare.
The number of children given the polio vaccine dropped significantly and campaigners fear that there might be a resurgence of polio here since children are not protected from possible transmission of the virus.
In a press conference on Wednesday, Dr. Sophia Mancao, assistant regional director of Department of Health in Region 7, admitted the infants or children receiving the polio vaccine have declined in the recent three years.
In 2015, 84.33 percent of the target population received the OPV. In 2016, the figure reduced to 73.58 percent; 2017 had 54.99 percent and this year only has 35.06 percent.
Health authorities on Wednesday reiterated that polio vaccine is proven safe and has already been used since 1970s.
The dengue immunization program of DOH, which was just recently implemented, became controversial after the manufacturer of Dengvaxia admitted that this might pose risk to people without prior infection.
Parents and guardians seemingly are hesitant to allow their children to be vaccinated.
Mancao said even their other immunization programs such as measles have been affected, too. Benjamin Garcia, Rotary International District 3860 governor, feared that polio might reemerge if people refuse to be protected through the vaccines.
Dr. Jose Boy Unabia, Rotary International District 3860 assistant governor, said polio is a dreadful disease since there is still no cure or treatment for it. However, it can be prevented through the vaccine.
The vaccine protects the body from the poliovirus which invades the nervous system and can cause total paralysis in a matter of hours.
This paralyzing and potentially fatal disease can attack at any age but children are most vulnerable to it.
Today, only three countries – Afghanistan, Nigeria and Pakistan – have never stopped transmission of the wild poliovirus.Until polio is eradicated, all countries remain at risk of outbreaks.
The problem is, said Garcia, infected people from these countries might migrate or visit the Philippines and cause to spread the disease.
With this, the Rotary International District 3860 partnered with DOH-7 and the health offices of Cebu City and Cebu province to continue its yearly activity of providing free immunization to maintain the status of a polio-free community.
This will be happening on October 24 in time for World Polio Day.
Jong Fernandez, deputy district governor, said at least 22 rotary clubs will be deployed to the four biggest barangay health centers in Cebu City - Inayawan, Lahug, Tejero and Tisa.
The DOH-7, on the other hand, is also planning to organize a region-wide mass vaccination for measles and polio from October 22 to November 23 at the different health centers. — MBG (FREEMAN)