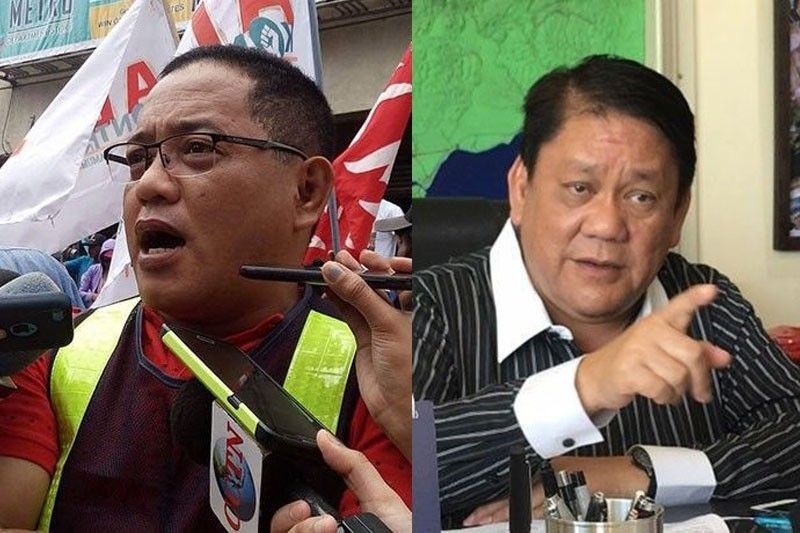 In his press conference yesterday, the mayor said the cases filed against Tumulak only proved that the police are just "twisting things around."
Freeman
Osmeña backs embattled Tumulak
CEBU, Philippines — Cebu City Mayor Tomas Osmeña vowed to give his full support to Councilor David Tumulak, who is facing criminal charges for physical injuries, grave threat, and grave coercion.
In his press conference yesterday, the mayor said the cases filed against Tumulak only proved that the police are just "twisting things around."
"That's okay. File. That's their way of twisting things around. We have the video of the guy being beaten up before Tumulak even arrived. I saw it. Ilang gikulata. They're kicking him (Michael Banua)," the mayor told reporters.
Last week, the police filed criminal complaints for physical injuries, grave threats, and grave coercion against Tumulak, who responded to the incident involving Tejero Councilman Jessielou Cadungog two weeks ago.
Also, the police are eyeing at filing another charge for obstruction of justice against Tumulak for allegedly taking some items at the crime scene.
Osmeña said they got several video footages that will stand as pieces of evidence in favor of Tumulak and Cadungog.
The mayor said one of the video footages showed that Banua was beaten by the people, adding that Tumulak has not yet arrived in the area.
Aside from providing legal assistance, Osmeña said he will give his "all out support" for Tumulak.
The mayor said there are also CCTV footages that will prove that Cadungog was not inside his car when his bodyguard, William Macaslang, shot PO3 Eugene Calumba who was riding on a motorcycle with Banua.
"And you see him (Cadungog) arriving after the guy (Calumba) was shot. You see him (Cadungog) paid money when the red car left. So it's very easy to prove that Cadungog was not in the car. He left. And after the shooting, he arrived on another car. It's there on CCTV," the mayor said.
Osmeña reiterated his challenge to the police to show the autopsy report of Calumba and the permits to carry firearms of Banua.
"This is their way of intimidating the people of Cebu. This is their way of intimidating. They're trying to set the tone. Intimidating is another form of terrorizing," the mayor said.
The mayor believed that Banua is one of the "hit men."
Tumulak has already denied all allegations thrown against him. He said he will just answer in the proper forum. (FREEMAN)