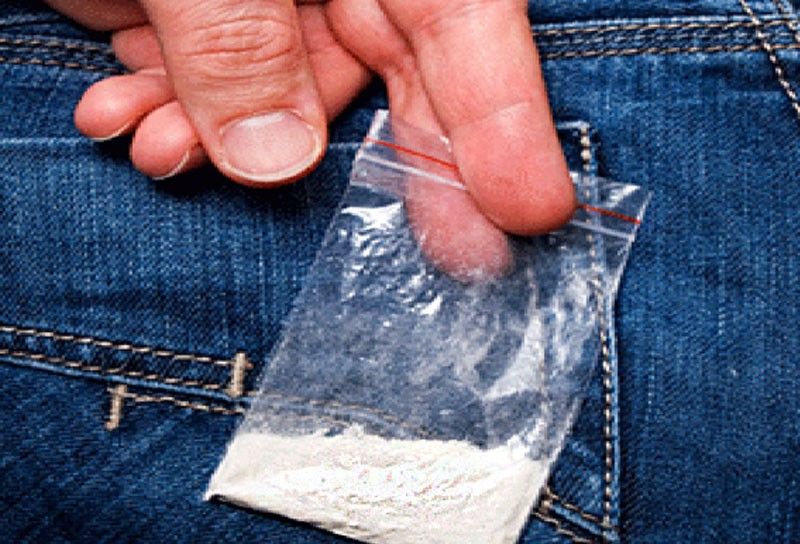 The suspect was identified as Ricardo 'Badodo' Vallenos Jr., 36, a resident of the said place.
File
'Hitman' nabbed for selling drugs
CEBU, Philippines — An alleged hitman who is also into selling drugs was nabbed in a buy-bust operation conducted by the Drug Enforcement Unit (DEU) of Consolacion Police in Barangay Garing, Consolacion, Cebu Friday afternoon.
The suspect was identified as Ricardo 'Badodo' Vallenos Jr., 36, a resident of the said place.
Vallenos, who is considered by Consolacion police as a street level drug pusher, allegedly has six small packs and one medium packs of suspected shabu in his possession with an estimated value of P70,800.
Also seized from the suspect was a .38 caliber revolver with two ammunition.
Police Chief Inspector Gerard Ace Pelare, Consolacion Police chief, said that before they learned of Valleno's involvement in illegal drug peddling, another alleged hitman who was arrested earlier squealed that Valleno is his companion.
"Naa na'y nadakpan sa una (hitman) nga kauban niya ang nitug-an nga kuyog kuno sila. Nigawas sad sa atong intelligence nga usa siya ka hitman but recently kay nahibaw-an nga muduwa sad siya og illegal drugs maong ato dayun gi-conductan og operation," said Pelare.
Vallenos is allegedly one of the suspects in the several unsolved shooting incidents not only in Consolacion but also in the neighboring towns.
Pelare said that they will show the picture of the suspect to the witnesses of unsolved shooting incidents for possible identification.
The gun recovered from the suspect will also be subjected to a ballistic examination to check whether it was used in committing a crime.
Meanwhile, in Naga City, two men on the watch list of drug personalities were arrested in a buy-bust operation in Barangay Inuboran Friday evening.
The arrested suspects were identified as Giovanni Yburan, 33, a resident of Barangay Inuboran and Niño Mangila, 30, of Barangay Tina-an, City of Naga.
Both Yburan and Mangila were former drugs surrenderers of Naga Police.
However, they allegedly continued with their illegal drugs activities which prompted the authorities to conduct an operation.
The operatives of Naga DEU successfully bought one small pack of suspected shabu from the suspects.
Upon body inspection, another five small packs of suspected shabu worth P2,950 were also seized.
In Cebu City, two were arrested for having their possession P20,000 worth of Nubain ampules in Barangay Kamagayan Friday evening.
Suspects Anrell Cuico, 23, and Cedric Rodriguez, 18, both residents of the said barangay allegedly had 100 ampules of Nubain during the buy-bust operation.
The operatives of Drug Enforcement Group (DEG) and Cebu City Police Office (CCPO) bought two ampules of Nubain from the suspects which led to their arrest. —/MBG (FREEMAN)