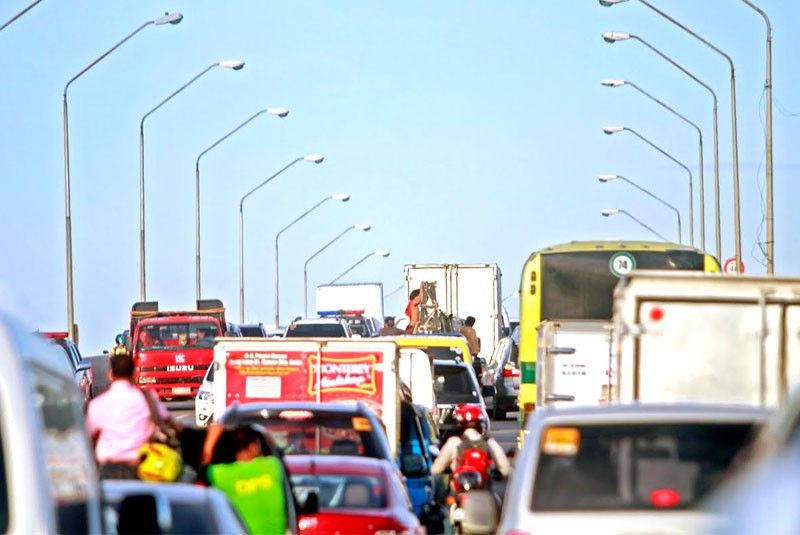 Bus fare hike begins Febuary 1
(The Freeman) - January 17, 2018 - 12:00am
CEBU, Philippines — Bus operators in Cebu will implement on February 1 the fare hike that the Land Transportation Franchising Regulatory Board (LTFRB) approved in 2011.
Julieto Flores, spokesperson of the bus operators, asked for understanding from passengers.
"Nangayo lang gyud mi og pasensiya sa among sumasakay nga hinaot mosabot ra pud sila kay di ni fare increase amoa. We are even undercharging our fares for several years. Karon kay mahal man gyud ang presyo sa lana, amoa na gyud i-implement ang pletehan nga giaprubahan sa LTFRB a few years ago," he said.
When the LTFRB approved the fare hike in 2011, the bus operators felt the increase was too high for passengers so they entered an agreement with then governor Gwendolyn Garcia to hold the implementation off.
The implementation on February 1, in effect, is a reinstatement of the 2011 LTFRB decision.
LTFRB-7 Director Ahmed Cuizon echoed Flores' statement.
"They just want to implement the approved fare since as of now they are undercharging," Cuizon said.
Currently, buses and minibuses in Cebu collect P5 for the first five kilometers and an additional P1 for every succeeding kilometer.
The new rate allows buses and minibuses to collect P6 for the first five kilometers and an additional P1.25 for every succeeding kilometer.
Flores said they will file for another increase in fare only when the price of fuel reaches to P45 per liter.
Cuizon said the bus operators will continue the implement the 20 percent discount for persons with disabilities, senior citizens, and students.
"Since they are undercharging their fares, wa na sila nihatag og discounts. Pero starting February 1, ang mga bus ug minibus operators will implement the 20 percent discount," Cuizon added. (FREEMAN)