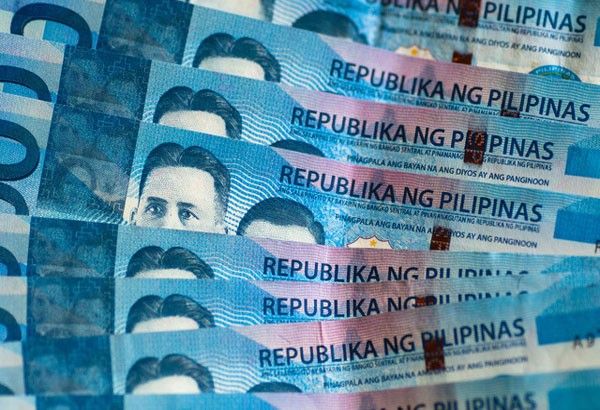 Her problem? She reportedly spent P4,000 worth of proceeds from book sales that was entrusted to her.
Philstar.com/File
(The Freeman) - January 10, 2018 - 12:00am
CEBU, Philippines — But after all was said and done, the 21-year-old female college student was found to have merely fabricated the entire abduction story.
Police yesterday confirmed that the student was not abducted, and they were determined to press charges against her for public disturbance.
"She (student) is voluntarily admitting nga iya nabuhat to tungod sa iyang problema, so wala gyu'y abduction nga nahitabo," said Chief Inspector Jacinto Mandal, chief of Cebu City's Carbon Police Station.
Her problem? She reportedly spent P4,000 worth of proceeds from book sales that was entrusted to her.
The FREEMAN is purposely withholding the name of the student to protect her and her family. She is a resident of Barangay Buhisan, Cebu City and a working student at a college in the Cebu City downtown area.
News broke out on Monday morning that the student was allegedly taken by her supposed captors while she was on her way to school.
Her family first received a text message from the student that read: "PMQ-128 black van." This was followed by a series of messages, detailing how she was "kidnapped" and asking to be rescued from five supposed foreign-looking men.
On Monday evening, more than 12 hours after her supposed disappearance was reported, she would be found by barangay watchmen and police in an abandoned house in Barangay Jubay, Liloan town.
She appeared to be neat: she was wearing her school uniform, no traces of struggle on her body, and her belongings apparently still intact.
Investigation
Mandal said even before the student was located, police already believed no abduction took place since a review into CCTV footages near the area where she claimed she was taken, as well as interviews with people nearby, turned negative.
Further investigation led the police to the student's schoolmates and close friends, who then revealed that the student was faced with a financial problem.
She reportedly misappropriated the proceeds from the book sales, though it was not immediately clear where she spent the money on.
Police said the dean of the College of Education in her school had been asking for the money since Friday.
"Gi-pressure na man gud siya sa maong dean nga ibalik na, asa na ang kwarta pag-Friday. Gibalik na pud pag-Saturday," Mandal said.
The student, he added, asked from her friends where she could borrow some money to give to the dean.
Knowing this, police investigators concluded that the student staged the abduction to cover up her problem.
Confrontation
At this point, police were ready to the details of their investigation to the family.
Police suspicions were further confirmed when at 3 p.m. Monday, several hours after the student claimed she was hogtied by a phone charger cord and rendered motionless due to punches she sustained from her supposed abductors, she was still able to reply via Messenger to her family.
Mandal led the student's sister to ask probing questions to the student.
"The same ang pagbuhat sa messages. Makita nato nga ang biktima mismo nag-text-text sa igsuon. Mao to nagpadayon atong communication niya. 'Kahibaw na mi's imong problema, palihug surface na lang,'" Mandal said.
The student refused to talk to authorities and merely cried the whole time. But in a one-on-one debriefing with Mandal, she finally admitted that she faked the abduction.
Mandal said the student could not give a clear answer as to where the money went.
He said she will undergo a medical examination as proof that she was not harmed. A physician also referred the student for a behavioral checkup.
Charges
Senior Superintendent Joel Doria, Cebu City Police Office director, ordered yesterday the filing of appropriate charges against the student for causing undue panic.
Chief Superintendent Jose Mario Espino, Police Regional Office-7 director, supports the move, saying the filing will serve as a lesson for the public.
"If there is a violation, I think it is also proper that police will file charges against this person. It will also give a lesson to others, not to play with this kind of incident," Espino said.
At the moment, though, in the absence of a formal complaint, the student will remain in the custody of her parents.
The family took no role in the fake abduction, police said.
Apology
Yesterday, the family issued a public apology, especially to parents who were worried a similar incident would happen to their children.
"Mangayo gyod mi'g pasaylo sa mga tawo, sa mga ginikanan nga nahasol aning sistema," said the student's brother-in-law, who serves as her guardian as her parents live in Hilongos, Southern Leyte.
He also thanked the police for their efforts to trace the student, as well as the media and everyone who helped.
He said they were shocked themselves since they knew of the student as studious, obedient, active in church, and responsible at home and school.
He added that the student acts normally at home, except for some instances when he could see her crying because of a problem at school.
"Pag-first year okay ra man siya pero pag-third year na niya, maghilak na ig-uli gikan sa school," he said. "Murag na-depress siya."
He also said the student is silent and keeps her problems to herself.
Avoid speculations
Meanwhile, Espino urged netizens and accounts on the social media never to spread unverified reports, especially those involving sensitive information.
"The best practice is to report immediately to police. Report it to the police and let the police investigate, and not spread to social media any speculation. It really just creates panic and fear," Espino said.
For his part, Cebu City Councilor David Tumulak, deputy mayor for police matters, praised the police for quickly solving the case. — with Odessa O. Leyson (FREEMAN)