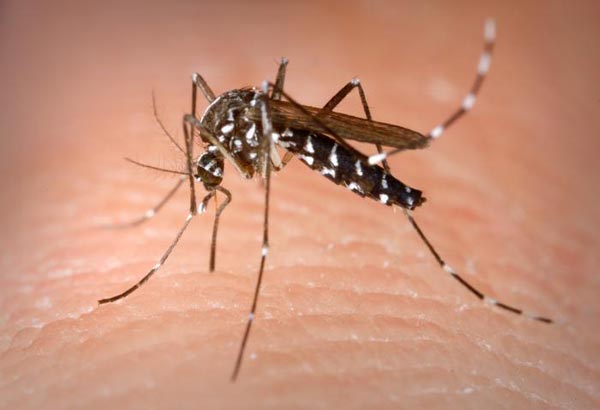 DOH-Region 7 medical officer Dr. Shelbay Blanco said during the initial screening, some children were found ineligible for vaccination due to some reasons like a child may be allergic to vaccines or had an allergic reaction to a prior dose. Philstar.com/File
More than 150T kids in Cebu get free dengue vaccine
CEBU, Philippines — More than 158,000 children aged nine to 14 in Cebu province have availed of the first dose of vaccines offered under the community-based dengue immunization program according to the record from the Department of Health (DOH) 7.
DOH-Region 7 medical officer Dr. Shelbay Blanco said during the initial screening, some children were found ineligible for vaccination due to some reasons like a child may be allergic to vaccines or had an allergic reaction to a prior dose.
He said the dengue tetravalent vaccine should not be given to "immunocompromised" individuals like people with human immunodeficiency virus (HIV) infection or children suffering from cancer and are undergoing chemotherapy.
The dengue vaccine is also not administered to recipients of blood products for the last three months from the schedule of vaccination.
Blanco said vaccines are also restricted from children with long-term health problem like congenital heart disease, asthma, lung disease, anemia, kidney disease, and blood disorder, among others.
He said vaccination is also deferred to children suffering from cough, rashes and severe headache.
Target population for the program is all children from nine to 14 years old in Cebu province including the cities of Cebu, Mandaue, and Lapu-Lapu.
Based on population count, Cebu province, excluding the three cities, has around 470,000 children aged nine to 14 while Cebu City has 93,652; Mandaue City has 36,812; and Lapu-Lapu City has 41,427.
Dr. Hayce Ramos, medical coordinator for Child Care Program of DOH-7, said the total count of vaccinated children reached to 158,718 and they are eligible to get the next dose.
The regional office, she said, is now busy preparing for the second of the three doses of the free dengue vaccination, which started in June, to protect children from dengue illness that has been prevalent in Central Visayas.
The health department provides the necessary vaccines and other immunization logistics like syringes, safety boxes, and reporting forms, among others.
The subsequent doses will follow at six months interval from the last dose.
Ramos said the second dose is tentatively set to start this December and may run until February.
She said health workers are directed to properly record the procedures and to make sure that those children receiving the first dose should be given the subsequent doses.
The dengue immunization program of DOH was initially piloted in three regions with the most number of dengue cases - Central Luzon (Region 3), Calabarzon (4-A) and National Capital Region.
It was later on expanded to Central Visayas (Region 7) having large number of dengue cases reported in the last five years. (FREEMAN)