Dawn fire kills 3, 32 others left homeless
September 2, 2016 | 12:00am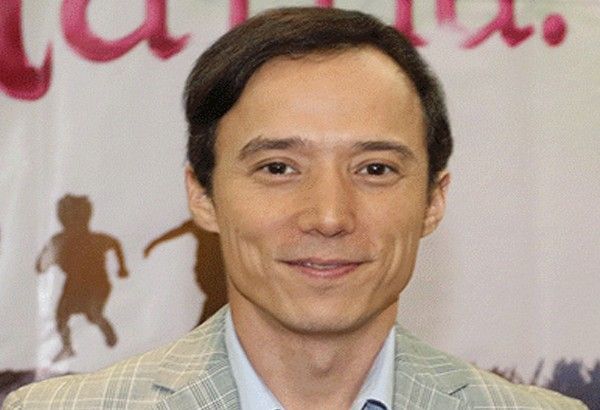 CEBU, Philippines - A former barangay captain and two others were killed while a woman is still in critical condition after a fire gutted seven houses and a funeral home yesterday morning in Barangay Ibabao-Estancia, Mandaue City.
The cause of the fire that lasted around 30 minutes is still unknown, but initial reports said it started in the house of 61-year-old Aida Ouano inside the Ouano compound along S.B. Cabahug Street in Barangay Ibabao-Estancia.
Senior Fire Officer 1 Edgar Vergara, fire investigator of the Bureau of Fire-Mandaue, identified the three casualties as former Ibabao-Estancia barangay captain Nestor Ouano, 50; his sister Maria Lyne Ouano-King, 51; and Maria Lyne's daughter Chrislyn Ouano-King, 16, currently a Grade 11 student of St. Louis College-Cebu.
Aida, the sister of Nestor and Maria Lyne, was rushed to a private hospital after sustaining third-degree burns. She was in critical condition as of yesterday.
Vergara said the victims were all found at the ground floor of their house which was owned by Nestor.
Senior Fire Officer 2 Cipriano Codilla said the BFP is looking into two possible causes of the fire; an airconditioning unit or a kitchen appliance.
"Nagluto man ni siya (Aida) og sayo kay namaligya kini og sud-an sa usa ka tunghaan," Codilla said, adding only Aida can tell them what really happened.
"Siya ra g'yud ang makasulti sa matuod nga nahitabo kay tay'g nibuto to ang iyang gilutuan maong napaso siya," Codilla said.
Vergara said the BFP received the alarm around 5:32 a.m. and considered it under control at 6:07 a.m. Damage was pegged at P100,000. Some caskets in the St. Jude Memorial Homes, which was also owned by Nestor, were also damaged in the fire.
Codilla said 32 individuals comprising 10 families were left homeless by the incident. Five of the families owned the houses while the rest just rented with them. He added they believe the fire started at the ground floor before it spread to the second floor. Neighboring houses quickly caught fire because the adjacent houses were made of light materials.
"Posibleng ang ubang miyembro sa pamilya nahinanok pagkatug sa ikaduhang andana sa balay. Akong duda ani kay nahugno to ang ilang higdaanan. Wa kagawas kay nangatog na," Codilla said.
Nestor was found inside the comfort room and was believed to have died of suffocation.
Mandaue Mayor Gabriel Luigi Quisumbing, who went to the fire scene, said the fire victims are now under the care of the Mandaue City Social Welfare and Services and temporarily housed in an emission testing center. He said the city will extend assistance to the victims.
Last March, at least 700 houses were destroyed by a dawn fire that devastated barangays Guizo and Mantuyong in Mandaue City. (FREEMAN)