On the road to healthy eating? With Gardenia, high-fiber whole wheat bread is the way!
November 11, 2022 | 8:00am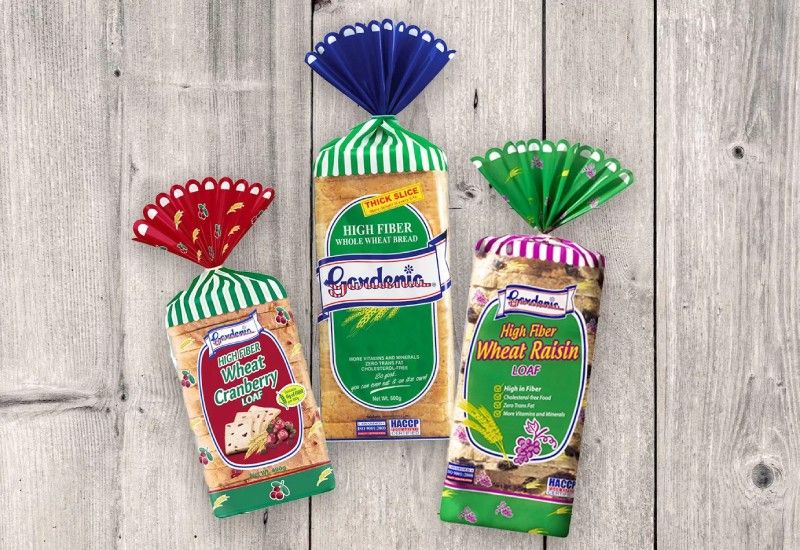 MANILA, Philippines — Since the pandemic is not yet over, it is just right to be mindful of what we eat to stay in the pink of health. Aside from maintaining a balanced diet, we always hear about fiber being good for our bodies. But to really understand its special role in our nourishment, it's important to get to know its long-time partner—our trusty and ever-hardworking gut!
Got to believe in our gut
Did you know that our gut serves as the gateway for everything that enters our body? Imagine it being the lobby for all the kinds of food that our body needs.
Our gut is responsible for "welcoming" or absorbing the nutrients we need to support our bodily functions. It is also tasked to "call in security" when there are toxins trying to enter our bloodstream.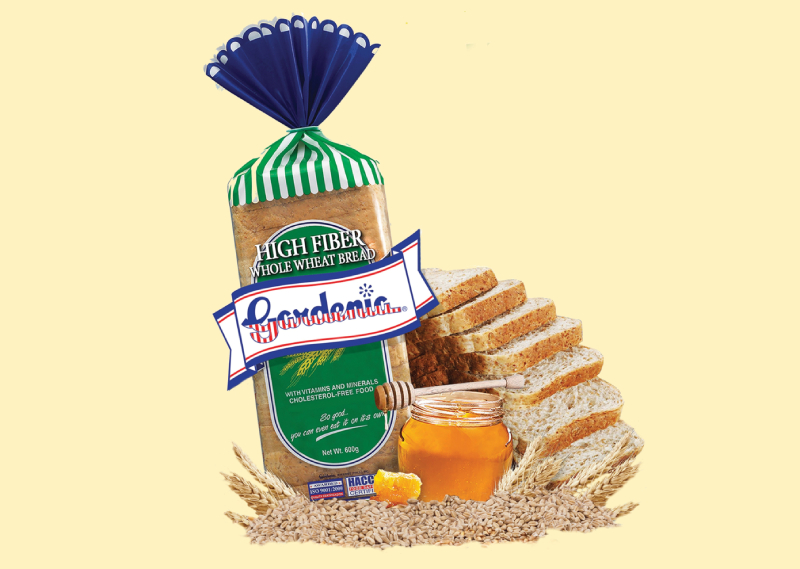 For our gut to function as the best "lobby" it could be, it needs the right personnel—a healthy community of good bacteria, also known as our gut microbiome. When our gut has a diverse population of good bacteria, it should be able to boost our immune system and help our body protect itself against bad bacteria and illnesses. In short, a healthy gut is important to maintaining good physical health and well-being.
So how do we keep our gut in tip-top shape? Dietary fiber is the way!
Fiber every day keeps the doctor way
When we eat enough dietary fiber, alongside proper water intake and regular exercise, we are promoting a healthy mix of good gut bacteria in our tummy.
Fiber is helpful in enhancing the immune function of our gut and in improving bowel movement as it works like a broom that keeps our digestive system clean. Fiber can also assist in lowering fat absorption and in reducing the risk of heart disease.
As a guide, we should consume at least 30 grams of fiber a day to enjoy the benefits of fiber in our gut and immune system. If you're looking for ways to increase your dietary fiber intake, there are five major food groups that serve as good sources of fiber. These include fruits, vegetables, grains, legumes and wheat.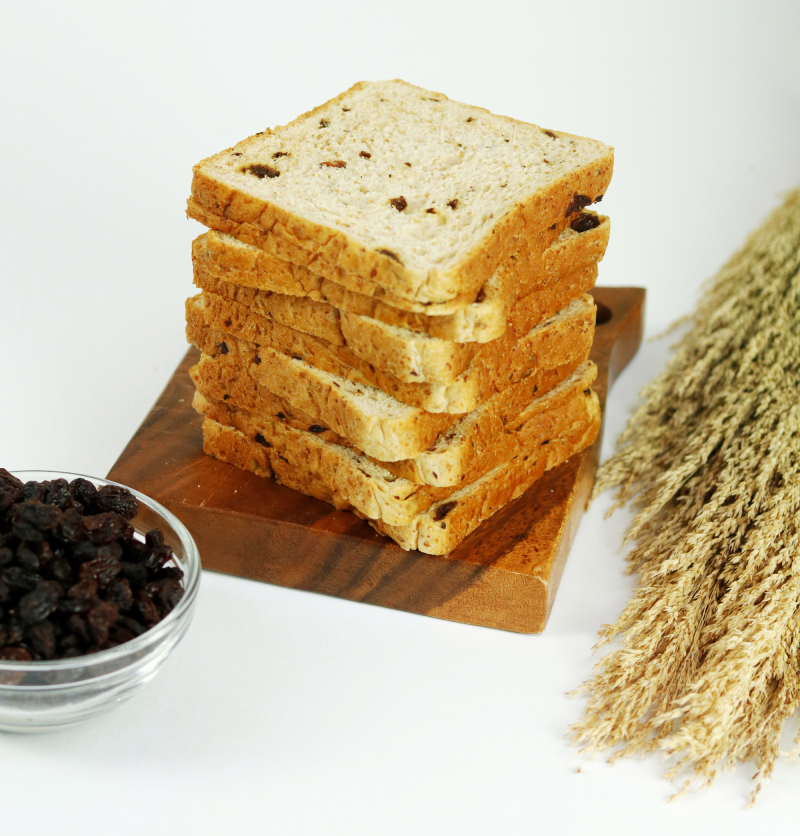 Whole wheat for the win!
While fiber can be found in several food products that are made of wheat, not all can offer the same level or amount of dietary fiber.
For example, if you go for whole wheat bread, you get to enjoy and benefit from 6 grams of fiber. That is three times as much fiber compared to regular wheat bread and white bread, which normally have 2 grams of fiber.
This is because white bread and wheat bread are made from processed wheat kernels, resulting in a lighter texture but fewer nutrients. On the other hand, with whole wheat bread, the wheat kernels are kept intact, giving you more dietary fiber and nutrients in every slice.
Fiber up anytime with Gardenia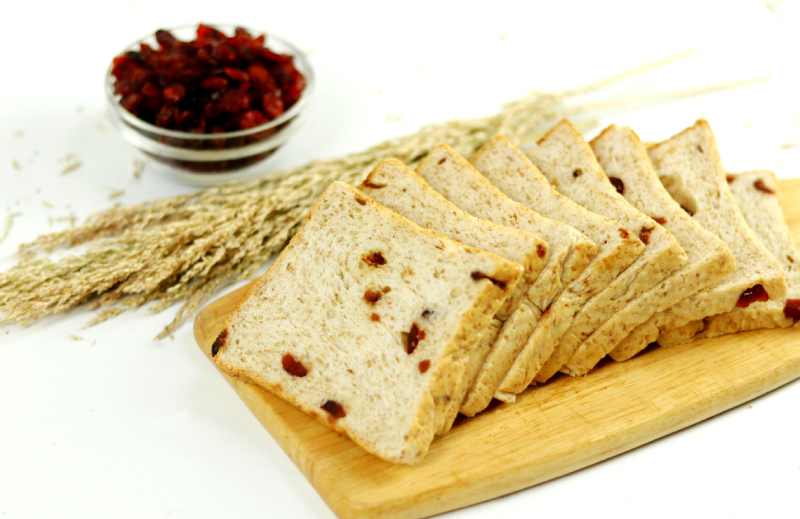 When it comes to whole wheat bread, Gardenia offers a yummy selection that is all good for your tummy. You can easily "fiber up" any time of the day without compromising taste and enjoyment.
For instance, the Gardenia High Fiber Whole Wheat Bread is a doctor-recommended bread that combines the health benefits of whole wheat and the natural taste of real honey.
It is a good wheat bread option for those who are watching their cholesterol and blood sugar levels. This whole wheat bread is also perfect for those who want to manage their weight. You're sure to feel lighter and better inside and out.
On the other hand, the Gardenia High Fiber Wheat Raisin Loaf is laden with juicy bursts of California raisins, giving twice the goodness both in taste and in nutritional value as raisins are also a good source of fiber and antioxidants.
Lastly, the Gardenia High Fiber Wheat Cranberry Loaf offers the luscious tangy taste of cranberries, a fruit that is also packed with antioxidants and rich in phytonutrients.
Since all these wheat bread variants are made with whole wheat flour, their high fiber content offers at least 20% of our daily fiber needs. Aside from the benefits of fiber, Gardenia's whole wheat bread options can also give you energy throughout the day.
With Gardenia, delicious and freshly baked whole wheat breads are always available for your picking, whether you're new to the wheat bread game or already a long-time wheat bread fan. You'll be able to eat healthier without missing out on the delicious recipes you can try with bread.
Best of all, you can enjoy the benefits of high fiber for better digestion, a healthier gut and stronger immunity.
Learn more about Gardenia's High Fiber Whole Wheat Bread by visiting the Gardenia Nutrition & Wellness page on Facebook and Instagram.