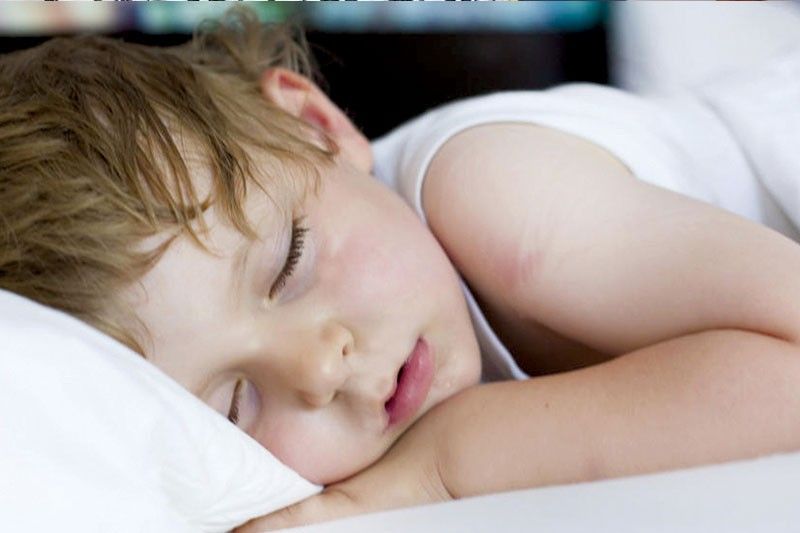 CEBU, Philippines — There has lately been concern about measles in Cebu and neighboring areas. Some sectors say there's no cause for alarm – but, as usual, the public health circle encourages people to be careful. And, true, in this day and age of exploding population it takes only one or two to be infected with any contagious disease, like measles, and the problem can quickly spread to everybody else.
It's important, of course, to be very attentive to one's health – for the sake of the person himself and of the whole community. Again, certain diseases, when started, can quickly become a serious public health issue. And measles is only one of many.
Measles is not a new disease. In fact, in the barrios they have certain traditional ways – some rituals – of dealing with the disease. Sadly, that's as far the knowledge of the general public about measles goes, despite the recent scientific understanding on the disease.
So what is measles? Measles, also called rubeola, is a very contagious respiratory infection. It causes a total-body skin rash, but often mistaken for flu at its onset because it has flu-like symptoms. There's no specific medical treatment for it. Worldwide, around 20 million cases of measles are recorded every year.
The measles virus has to run its course. Both children and adults are at risk. But, as with most ailments, it is more worrisome in children since the little ones have yet undeveloped immune system and cannot clearly communicate their physical complaints.
The first symptoms of a measles infection are usually a hacking cough, runny nose, high fever, and red eyes or discomfort when looking at light. Kids also may have Koplik's spots (small red spots with blue-white centers) inside the mouth before the rash starts. The rash breaks out three to five days after the symptoms have begun to appear (between seven to 14 days after getting the virus), sometimes along with a high fever.
The red or reddish-brown rash usually begins as flat red spots on the forehead. It spreads to the rest of the face, then down the neck and torso to the arms, legs, and feet. Nine out of 10 people who aren't vaccinated for measles will get it if they are near an infected person.
People with measles can spread the disease from four days before the rash starts until about four days after that. A school-age child who is sick should stay home, in order to be fully rested and also not to get the other kids at school infected.
Measles spreads when a person breathes in or has direct contact with virus-infected fluid. The virus can pass through droplets sprayed into the air when someone with measles sneezes or coughs. The virus contained in droplets in the air may infect people entering a room up to 30 minutes after an infected person has left it. The virus is also spread by contact with hands, tissues and other articles soiled by nose and throat discharges.
While there is no specific medical treatment for measles, there are ways to help manage symptoms. Parents of a child with measles shall give the child plenty of fluids, let the child rest fully, give the child a non-aspirin fever medicine (such as acetaminophen or ibuprofen) if the fever brings utter discomfort to the infected child. (Note: Aspirin shall never be given to a child who has a viral illness – unless specifically recommended by a doctor.)
The best way to protect kids is to get them immunized against measles. For most kids, measles protection is part of the measles-mumps-rubella vaccine (MMR) or measles-mumps-rubella-varicella vaccine (MMRV) given when they're 12 to 15 months old and again when they're four to six years old. It's important for kids who can get the vaccine to get it on schedule.
The doctor must be sought right away if parents think that their child has measles. It's also important to see the doctor if the child was around someone who has measles, especially if the child is an infant or is taking medicines that suppress the immune system or has tuberculosis, cancer, or a disease that affects the immune system.
A measles infection can last for several weeks. Usually, though, the fever and rash slowly go away after a few days.
References: https://kidshealth.org, www.sahealth.sa.gov.au