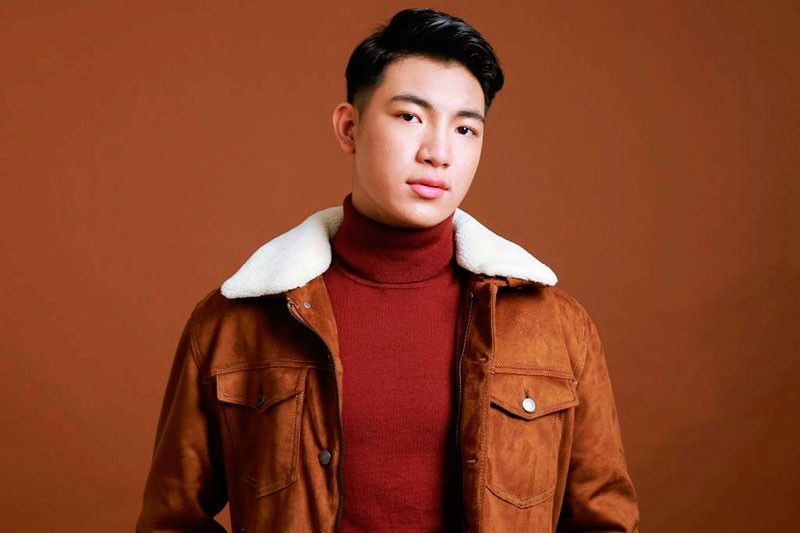 Darren Espanto still hopes to compete in China's 'The Singer'
Beautederm Corporation opens the summer season with a bang as it formally welcomes Darren Espanto to its growing family as one of its top celebrity brand ambassadors.
For the past decade and counting, Beautederm has been a household name that is trusted by countless and loyal consumers not only in the Philippines but around the world as well.
Beautederm was conceived and developed by its President and CEO Rhea Anicoche-Tan with the guiding principle that beauty begins by taking care of one's self, and by doing so, a person will become more healthy and shall exude beauty not only in the outside but also on the inside.
As a respected industry leader, Beautederm prioritizes safety and effectiveness above all with its FDA Notified products, which only uses natural ingredients that are perfectly synergized to deliver the fastest and most effective long term and sustainable results.
A consistent Superbrand awardee, the brand boasts of a hundred fabulous products which include its flagship brands such as Beautederm Skin Set for both face and body; Beautederm Purifiying Facial Wash, the Beautederm Home line which include soy candles, room and linen sprays, and air diffusers; and the newly created Spruce & Dash men's line among others—all of which are top-selling products.
Currently, Beautederm has physical stores throughout the country and one in Singapore. It has surpassed its 100 physical store mark which was set in 2019 and the company is currently aiming for 200 physical stores this 2020.
Now that he is officially a brand ambassador, Darren will represent the entire Beautederm Corporation as both signify an insatiable thirst for excellence and a constant drive to deliver the highest quality of work that the market deserves.
Darren has been catapulted to superstardom after rising to prominence in joining the very first season of ABS-CBN's "The Voice Kids" Philippines when he was 12. As one of the main artists featured in "ASAP Natin 'To," Darren is considered one the country's hottest singers with chart-topping singles, sold-out concerts, numerous awards, and multi-platinum studio albums to his credit.
Darren was supposed to go to China for the singing competition, "The Singer," where he performed last year, but he had to forego it because of the corona virus scare and the travel ban.
"It's disappointing, but it's for our own safety. I'm happy that I was able to guest in their show last year. But kung sakaling ma-lift na yung ban, hopefully, baka matuloy rin po. We'll just see what happens."
"I am so honored now that I am finally part of the Beautederm family. This is one brand that I really use for my personal hygiene and grooming. I am so grateful to the trust that Mommy Rhea has given me. I am a proud ambassador."
For her part, Ms. Rhea said, "I am equally honored to welcome Darren to the Beautederm family. I believe that he will be very instrumental for the brand to reach a younger market. Darren is one of the biggest young stars today and yet he remains humble. He is one of the most pleasant and nicest artists we have worked with. We at Beautederm are overjoyed to have him on board."
In line with Darren being a part of her company, Ms. Rhea announced she is launching a songwriting competition, with the winning song to be sung by Darren himself.
***
The final draft of the script of the first movie of Roderick Paulate is now being finalized and once it's finished, the actor will commence shooting for the project to be directed by Julius Alfonso. The story conference is being scheduled once the final draft is finished.
The last time we had a chance to talk to Kuya Dick, he mentioned he got two movie offers from T-Rex Films, with the hope that he will start filming by March. T-Rex Films produced the critically-acclaimed comedy film "Deadma Walking."
Kuya Dick and the T-Rex production team already had initial talks. The actor's only request is that he be allowed to suggest input for the script and choose actors he'd like to work with in the movie, to which T-Rex Films agreed.
We will know within a few weeks when the cameras will start rolling for this project.
***
Sam Pinto, Myrtle Sarrosa, Jemwell Ventinilla, Kim Last, RJ Padilla, Faye Lorenzo, Ashley Rivera and Joaquin Manansala are the guest stars in "Bubble Gang" tonight.
Among the featured segments to watch out for are Dayaan sa Saloon gags, Green Minded, Virus Outbreak, Atlit Virus, Ang Artista, Istambay, Panelo VFA (parody kay Spokesperson Panelo), Ulo-Ulo Lang and Flashback Friday – Splash Report, an old sketch about a news parody.