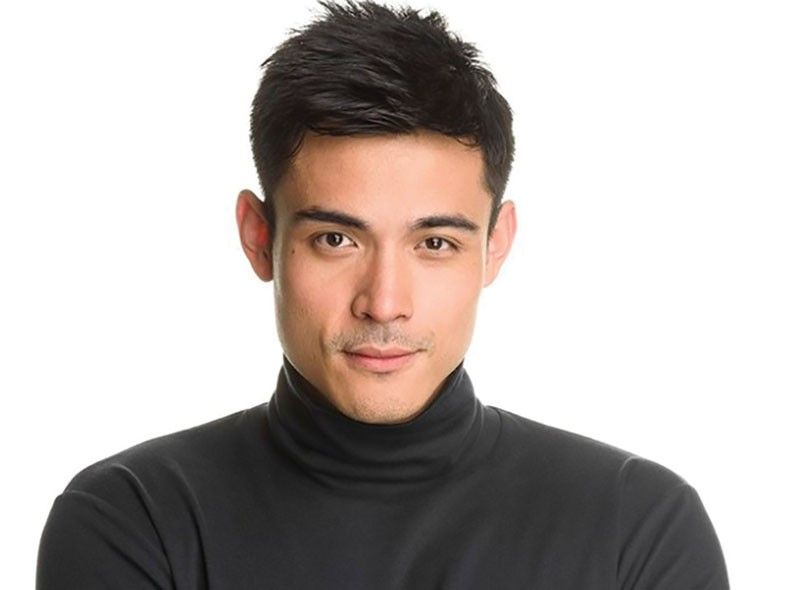 Director displeased with stars Xian Lim & Cristine Reyes?
The filming of the Alvin Yapan film titled "Culion" from the script of famed screenwriter Ricky Lee is in full swing. The story of the people of Culion set in the 1940s is the focal point of this project that aims to present to the movie-going folk an unknown chapter in our country's history during the 1940s.
This columnist was part of the select group of entertainment writers invited in Culion to visit the set of the film and experience firsthand how the production team of Shandii Bacolod is handling the filming, notwithstanding typhoon Falcon that caused delay during their first two days of shoot as bad weather prevented the planes carrying some cast members to land in Busuanga before taking a ferry boat to Culion.
Luckily for us, the weather was good when we planed in from Manila last Tuesday noon. We took a one-hour ride from the airport to the pier where we rode a ferry boat to take us to Culion. A slight rain greeted us as we walked our way to the boat but that didn't hamper our spirits. Instead, it made us even more excited to discover what lies ahead for us in our five-day stay in Culion.
Culion is a paradise that needs to be discovered and developed to its full potential as a future tourist destination. There were lots of towering green trees, lush mountains and beautiful flowers. The beautiful sight complements the warm welcome accorded us by Team MSB (Mark Shandii Bacolod) who is taking care of more than 200 people composed of cast members and production people, 150 of them flown from Manila, plus 50 or more chosen from the residents of Culion to be part of the ensemble, as well as assist them during the filming.
It was a team effort from the staff of MSB and the Culion folk who are seeing for themselves their own story unfolding before their very eyes as the filming progresses day by day.
If you want to discover the rich history of Culion and its people, it is a must that you visit the Culion Museum and Archives. The place is a repository of Culion's memoirs during the time the place was chosen as "home" for people sick of Hansen's disease until the time the place was declared disease-free in 2006.
As actress-turned-producer Iza Calzado said, "This is a story that needs to be told. Through this film, we want to erase the stigma the disease had brought to those affected. We want to present Culion's story of triumph over adversity. Ricky Lee has written a very inspiring story and we hope that we will be chosen as entry to the Metro Manila Film Festival."
Also in the cast of this historical drama are Joem Bascon, Meryll Soriano, Jasmine Curtis Smith, Mike Liwag and a host of talents who passed the rigid auditions set forth by Team MSB.
***
Is director Andrea Bernardo the reason why Xian Lim deactivated his Instagram account?
Direk Bernardo allegedly said her reputation as a director will be tarnished because Xian is a bad actor. They worked together in the movie "Untrue" which was shot abroad and Direk Bernardo is not happy with the way Xian portrayed his role.
The director behind the hit movie "Kita Kita" was allegedly also not pleased with Cristine Reyes, the lead actress of "Untrue" because of the latter's many demands and no-no's as far doing intimate scenes are concerned. Shooting allegedly become quite stressful for the director after Cristine declined to do several scenes that required to be half-naked. Is it true that Cristine was also present during the post-production and meddled with the director's decision about her sexy scenes with Xian?
The director was surprised with way things went on the set and reportedly said quite a mouthful. On the other hand, Xian was upset when he heard the director called him a bad actor and had a long rant on his IG account before he deactivated it.
We wonder what Cristine has to say about the rumor that she made things difficult for her director.
But before we pass judgment that Xian acted so bad in "Untrue," we'd like to see the movie first.
In any case, Xian is excited with the opening of the 15th Year of Cinemalaya on August 2 since he has an entry titled "Tabon." It is his first directorial job and he was pleased that his entry made it to the biggest and most prestigious independent film festival in the counntry. While he is feeling anxious, he is curious how the Pinoy audience will embrace his first film as a director.