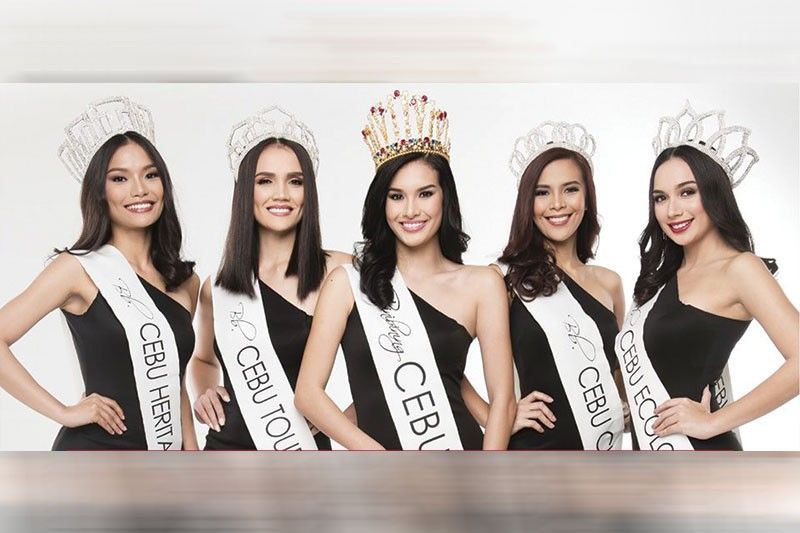 Binibining Cebu 2019 now accepting applications
CEBU, Philippines — Binibining Cebu, now on its third year, has just announced that it is already accepting applications of candidates who want to take a shot at one of the five crowns at stake in the pageant.
Aspirants must meet the following qualifications: a natural-born female, 17-29 years old on or before November 15, 2019, at least 5'3" in height (barefoot), and a resident of the Philippines for at least six months prior to the date of submission of entry.
To apply, download and fill up the entry form found at www.binibiningcebu.com, scan or take a photo of the form, then send it to the Bb. Cebu Office located at the Ground Floor of The Greenery, Kasambagan, Cebu City together with a portrait shot, full body photo in swimwear and a copy of one's NSO birth certificate.
The deadline of application is on July 31, while the first screening date is slated on August 3. Coronation Night is targeted to be on November 15.
According to Natasha Manuel, Bb. Sugbu Charity Foundation, Inc. Executive Assistant, specific dates of other schedules are still being worked out since they have yet to make sure that venues and other necessities are available. They are, however, targeting the Press Presentation at the beginning of September and the Swimwear and Long Gown competitions by early October.
While the past two editions began earlier – with a media presentation by August and the finals on October – this year's Bb. Cebu moved its usual schedule to a later date because, according to pageant chairperson Cary Santiago, candidates were usually in the middle of a school semester when pre-pageant activities and competitions were being held. With two major competitions happening in October, majority of the candidates are expected to be on semestral break.
The Sacred Heart School for Boys Batch 1985 Foundation Inc., which organizes the pageant, is also occupied with the upcoming VIZMA Awards, while Santiago is still focused on the Queen Philippines pageant which will have its finals in August.
Bb. Cebu made a splash when it launched in 2017 with 54 candidates representing the cities and municipalities of the province. It crowned Apriel Smith its first winner, along with Samantha Lo as Binibining Cebu Tourism and Maria Gigante as Binibining Cebu Charity.
Last year, it once again made waves with its decision to open its doors to single mothers. Out of six mothers in the roster, one placed among the top five: Alegria bet Kimberly Covert, who was crowned Bb. Cebu Tourism 2018.
"Kim has been going to and from Alegria to work on her project which is focused on music education. They will have a culminating activity/recital for the students sometime August," Manuel said when asked for updates on the reigning queens' advocacy projects.
Bb. Cebu 2018 Steffi Rose Aberasturi, who represented Mandaue City, recently held an outreach activity at Mandaue Central School where, with the help of Carlo Delantar's Soul 4 Sole, they handed out shoes and clothes to children.
As for Bb. Cebu Heritage 2018 Lou Dominique Piczon, Bb. Cebu Charity 2018 Tracy Maureen Perez and Bb. Cebu Ecology 2018 Isabela Deutsch, Manuel said they are giving time for the new administrations (Ronda, Madridejos and Borbon) to settle in their offices before they turn over their projects.
"They haven't appointed their department heads and staff yet. We are waiting now so that we will know who to coordinate with from that certain municipality/city," she said.