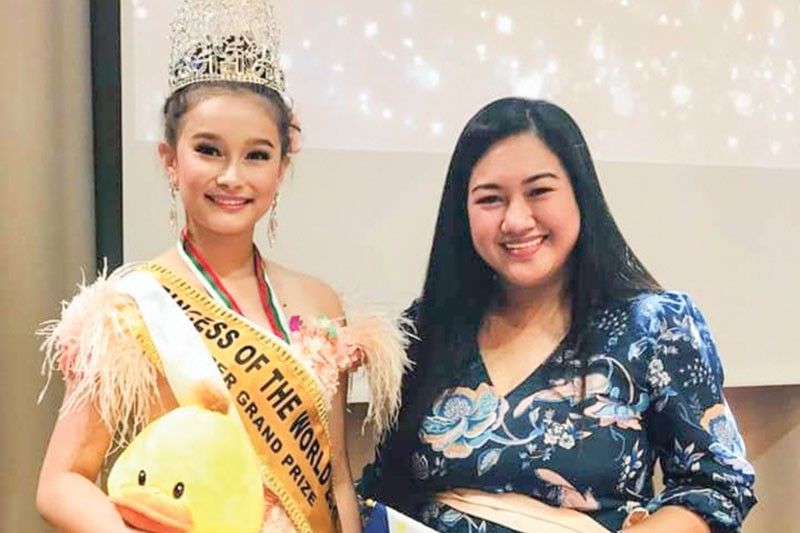 Jashley Murro Van Hemelen
Cebu wins back-to-back Teen Princess of the World title
Karla Rule
(The Freeman) - June 26, 2019 - 12:00am
CEBU, Philippines — Cebu still holds claim to the Teen Princess of the World title, thanks to Jashley Murro Van Hemelen who bested 39 other candidates during the finals held Monday, June 24, at the Albena Resort in Varna, Bulgaria.
The 13-year-old's outstanding performance caps off the international journey of our trio of Cebuana bets, which include Sarah Nicole Filtness who was crowned Pre-Teen Miss Universe, and Kasley Malaika Libres who placed first runner-up in Teen Miss Universe – both in Georgia last month.
Jashley, a Grade 7 student at the Singapore School of Cebu in Mandaue City, succeeded fellow Cebuana, Keena Shanelle Allison Sularte, who was crowned last year's Teen Princess of the World.
The Filipina-Belgian also bagged a gold medal in modelling, the Best National Costume Award, and the Albena Resort Choice Award.
She earned the right to represent the country in Bulgaria after winning in December the title of Pre-Teen Princess Philippines, a search organized by Maan Cueto Aris of GlaMore Productions to select representatives for international competitions. In Pre-Teen Princess Philippines, Jashley also won awards for Best in Interview, Best in National Costume, Best in Casual Wear and Reality Talk Choice Award.
During a send-off in March alongside Filtness and Libres, Jashley shared how she wanted to focus on building her confidence and self-esteem, as she doesn't want to dwell on things she could have done differently once the international competition was over.
It seems that she did overcome her shyness, not only bringing pride to herself and her family but also to the country.
Prior to flying abroad, Jashley had already prepared a win-win mentality. She said being part of Teen Princess of the World was already a win for her regardless of the outcome.
"As a teen, I can do small things but with great love. Win or lose, I won't regret anything, being there is already a win for me. As queens, we never lose. We either win or we learn," Jashley said.