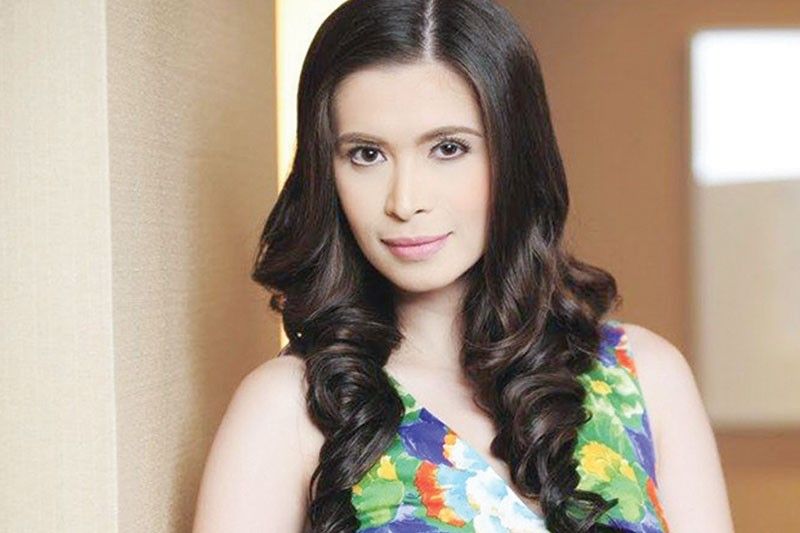 Sunshine Cruz stars in her first Cinemalaya film
Sunshine Cruz is excited with her first Cinemalaya project entitled "Malamaya" where she is paired with hot actor Enzo Pineda.
"I am very thankful that I was offered this project. Sa dinami-rami ng mga actress na pwedeng alukin ng role, it was given to me," said Sunshine during an interview Sunday on the set of "Malamaya" in Paco, Manila.
Sunshine plays a multi-media artist who reignites her lost passion with an aspiring photographer (Enzo). Getting in the way of their romance is a potter played by Raymond Bagatsing, fresh from the success of his critically-acclaimed film "Quezon's Game."
Leilani Chavez and Danica Sta. Lucia are the two new female directors calling the shots in "Malamaya."
"When I heard the film is for Cinemalaya, I said yes even before I read the script. Since my directors are both women, I am giving them my full trust and confidence that they will take care of me during the shoot," said Sunshine.
Having shot three love scenes with Enzo, the actress is thankful that her leading man is very protective of her.
"He is new and it's his first time to do delicate scenes with a woman my age. He's very cooperative and is willing to learn," she said.
Sunshine doesn't want to entertain thoughts of winning an award for her performance.
"It would be very nice but the fact that producers chose me to play the lead role is an honor itself," she said.
"Malamaya" is a romance drama that Spears Film, headed by Albert Almandralejo, is co-producing with ALV Productions and Cine Likha Productions.
***
Manila Mayor-elect Isko Moreno was the special guest of Worldwide Maritime Operations Company (WMOC) in the inauguration of its new Manila office.
WMOC provides the documentation needs of Pinoy seafarers who are known worldwide for being good and industrious. Ms. Orquiza said her company is willing and ready to help fresh graduates who wish to become sea service workers.
In his speech, Mayor Isko said that as a young boy his dream was to become a seaman. But fate intervened and he ended up in showbiz. He became successful as an actor and this became his stepping stone for a career in politics.
He urged the foreign guests of WMOC President Rachelle Orquiza to invest in Manila. "I don't want to boast that there will be a big change once I assume office as Manila Mayor come July 1 but I want the people of Manila to feel the coming change in the first 12 months of my term," he said.
Mayor Isko wants to return to Manila the tag as the premiere city of the Philippines. But he cannot do this alone. He needs the support of all Manila residents and even non-residents.