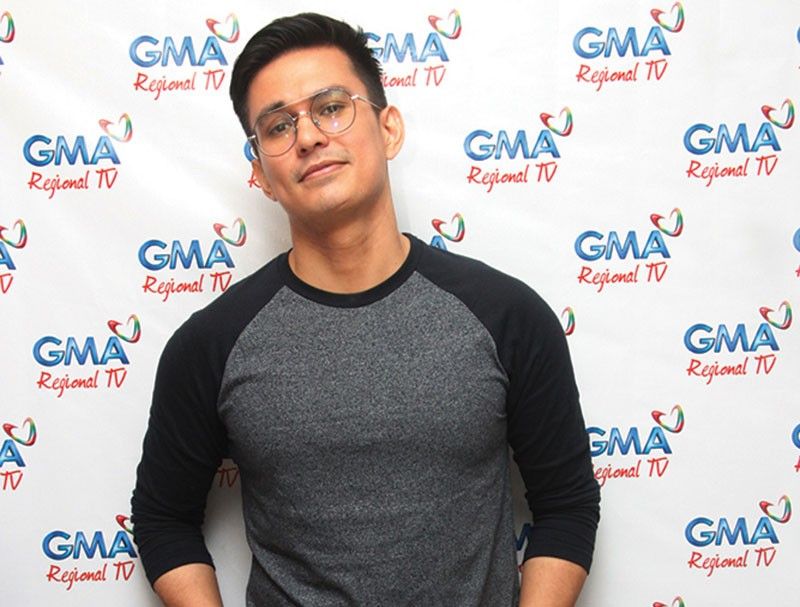 Tom Rodriguez
Joy Torrejos
Why Tom Rodriguez believes in luck
CEBU, Philippines — Tom Rodriguez, who is celebrating his 10th showbiz anniversary this year, marvels at how seemingly mundane occurrences led him to where he is today.
"When I was starting out hindi ako naniniwala sa luck, minsan coincidental lang. Now I look back, it's almost ten years since I started and when I look at the bigger picture, parang wow. Isang bagay lang na nangyari na iba, na late ako konti, or nag-ano lang ako ng sintas ko, baka wala ako sa harap niyo ngayon," Tom told Cebu press during a recent press conference with fellow "Dragon Lady" co-stars Edgar Allan Guzman and Joyce Ching.
"There were times na I was hungry, wala akong pambayad ng renta, pagkain, may requirements ako ng costume kinabukasan sa taping tapos hindi ko alam kung saan ko kukunin tapos boom! May cheke na darating bigla, may sweldo. It seems like this whole time, I was being taken care of by an invisible hand. When I think about those things, ang ungrateful kung I keep saying na hindi totoo. It's a lifelong struggle but I'm leaning on the side of really believing."
The "Maledicto" star went on to share that he believes it was also luck that led him to the love of his life, Carla Abellana. If he hadn't auditioned for their well-received series, "My Husband's Lover," he wouldn't have met the lovely actress. Tom revealed he wasn't that eager to play opposite Dennis Trillo at first, thinking he wasn't prepared to take on a gay role on primetime television. His manager prevailed over him, and the rest is history.
Both with hectic schedules, Tom said he and Carla make it a point to always have time for each other.
"Hindi na tulad ng dati ma ang cycle of seasons ng work namin, sabay. Now, may trabaho siya ako naman yung walang show. Ako yung may show, katulad ngayon, siya naman yung walang work sa TV muna. If we didn't try to make time for each other, we won't see each other anymore."
The 31-year-old actor currently plays Michael Chan in "Dragon Lady," a GMA-7 Afternoon Prime series about a woman who born with dragon-like features and mystical powers. Janine Gutierrez plays Celestina Sanchez, the woman born with a dragon's curse. She becomes an independent and fierce boss as she exacts revenge on those who wronged her.
Tom's Michael Chan is somewhat of a black sheep in his family. He rises to the occasion to gain his family's favor, but does things that are not exactly right – hurting Celestina, someone he has grown to love, in the process.
"In a way I relate to him. He's well-meaning. He has good intentions kaya lang laging sumasabalay. Maganda ang intention ko pero palpak. In that way, no matter how hard I try it feels like I'm going against the grain," Tom said in what he described as a compassionate yet misjudged character.
Tom and his co-stars shared how fun it is to work on the "Dragon Lady" set despite the long hours.
"This line of work, it's never really the same. Parang first day of school ulit. You go in, and parang nakalimutan mo na paano ba ito. Kikilalanin mo uli yung environment mo, yung kakayahan mo. There's always something being challenged within you," said Tom.
He said that with the help of people on set and by listening to each other, they're all able to carry the show well.
"It's a communal feeling. We're all here to learn, to have fun, to perform and deliver our roles properly."