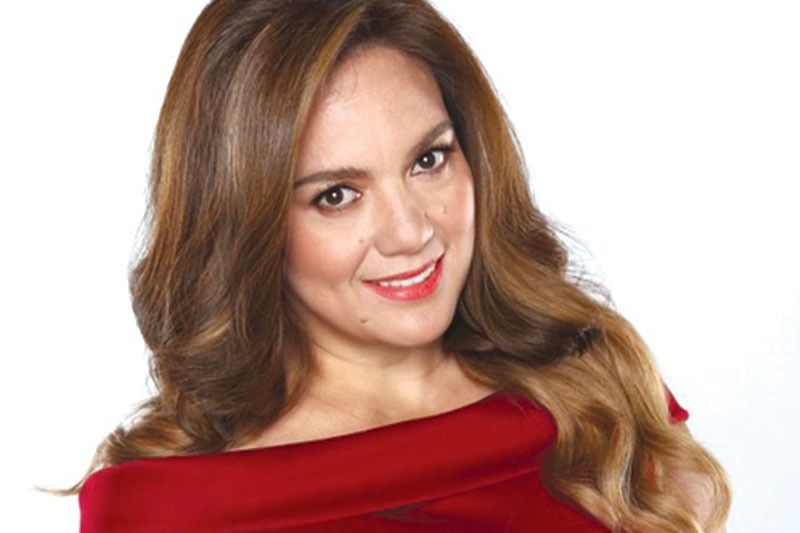 Sylvia Sanchez takes over role meant for Nora Aunor
It is not an issue at all to Ms. Sylvia Sanchez even if she was second choice to play the lead role in the movie "Jesusa," directed by Ronald Carballo and produced by OEPM (Oeuvre Events and Production Management).
Nora Aunor was the original choice of Direk Ronald who said that it is his dream to do a film with the Superstar. He also said that if he couldn't get Nora for "Jesusa," he will just junk the project.
After initial talks with Nora who already said yes, imagine Direk Ronald's disappointment when Ate Guy backed out of the project the day before the shoot. So he was forced to look for a replacement. Sylvia was the replacement and was the perfect choice for the role.
"They were honest with me that I am second choice and I am not hurt," said Sylvia in Pilipino at the press conference of "Jesusa" held Tuesday at the Penthouse of West Avenue Hotel in Quezon City.
Some stars can get lucky even if they are not the first option. Sylvia was not first choice either for her role in "Be Careful with My Heart" but she considers herself fortunate to have played the part.
"It is not important to me who was the first choice. What is important is I got the role which is a good one. I haven't portrayed this kind of role," said Sylvia, who plays a mother who becomes a drug addict.
"The project is really good. I don't know the reason why she turned it down. Maybe she has her own reason. Some people are questioning why I was chosen to be Ate Guy's Guy's replacement. They are even comparing me to Ate Guy. Please don't compare me to Ate Guy. Kasi ni katiting sa narating ni Ate Guy, hindi ko narating iyon. Ate Guy is Ate Guy, no comparison. Let us respect Ate Guy and what she has achieved. Nothing and no one compares to her. Nora Aunor is Nora Aunor," said Sylvia.
Sylvia also appealed to fans of Aldub (Maine Mendoza and Alden Richards) who are bashing his son Arjo Atayde after the guy admitted that he and Maine are exclusively dating.
The fans were threatening Arjo. The worried mother told this group of bashers to spare his son from harm. "Ako na lang ang patayin ninyo, huwag na ninyo idamay ang anak ko," was Sylvia's plea.
Also in the cast of "Jesusa" are Allen Dizon, Ynez Veneracion, Mara Lopez, Malu Barry, Vince Tanada, Fanny Serrano, and introducing Uno Santiago. The producers plan to release "Jesusa" as its Mother's Day offering this May.
* * *
Janine Gutierrez admits getting nervous when she shot her kissing scene with Enchong Dee for the upcoming Regal Films' rom-com titled "Elise." But she said jokingly that she should have not been nervous at all.
"Ganoon lang pala iyon," said the daughter of Lotlot de Leon and Ramon Christopher at the solo presscon given for her by Regal Entertainment.
Janine describes "Elise" as a different kind of rom-com. "It is not the type of rom-com movie we have it mind. But I am confident the audience will enjoy it just the same," she said.
How is it working with a Kapamilya actor like Enchong Dee? "It's fun and we bonded well because we've known each other prior to this movie," said Janine of her partner who is the best friend of her rumored boyfriend Rayver Cruz.
* * *
Character actor Jake Joson had been acting for quite a long time but he has yet to get the chance to work with Robin Padilla.
That's why it's a dream come true for him that he got the chance to do a cameo in "Bato: The General Ronald Dela Rosa Story," of which he is also an executive producer.
When he learned that filming for the biopic is about to wind up, he left Manny Pacquiao in Las Vegas (he was part of Pacquiao's group) and flew back to the Philippines just in time for the film's last shooting day.
He played the role of a negotiator during the hostage situation in the film. "This is my chance to act with Robin. I am willing to accept any cameo," said Jake.
"Bato: The General Ronald Dela Rosa Story" is showing in cinemas nationwide.
* * *
Mark Herras and Sheena Halili are tonight's guest in "Bubble Gang." Among the featured segments are Chinesa Banquet gags, Hapitot, Pik Pik Bato, Atlit, Sundo't Balita, Di Masaya, Ikaw at Ang Ina, Sabi-Sabi, Fixed Same Marriage, Dong Dodong Dong (a comedy skit about people talking in invented language), Estafa (a suspect in a estafa case takes a lie detector test) and Bully Dancer.