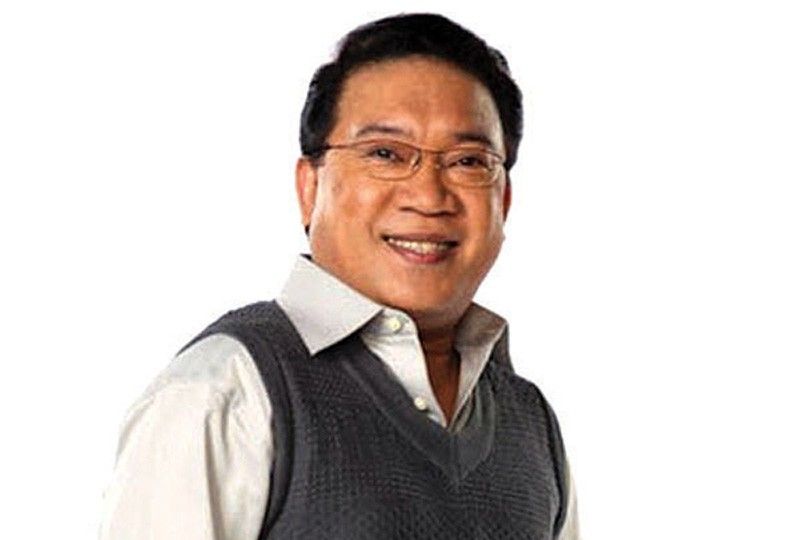 Another demolition job for Kuya Dick?
It's hard to be in politics especially if you are doing a good job. You become an easy target for your political opponents. And since the election fever has descended upon us, expect that a candidate, whether a new one or seeking a higher position, will be subjected to character assassination and mudslinging.
This is the predicament of Councilor Roderick Paulate whose political opponents had once resurrected an old case of corruption filed in the office of the Ombudsman that had already been dismissed in 2016.
The news reports said that Kuya Dick has been charged with one count of graft and nine counts of falsification of public documents. The news report said that Kuya Dick, with his driver Vicente Bajamunde, allegedly made it appear that they hired employees and manipulated the payroll.
Bajamunde collected the salaries of the "ghost employees" using an authorization letter signed by Kuya Dick.
We feel that this move against Kuya Dick is part of an early demolition job to discredit him. Since he has served his full term as a councilor, he can run again for a higher position.
Besides, we have read a news report published in 2016 which said the Court of Appeals had already dismissed the case against Kuya Dick and his driver. Why the case has been resurrected puzzles us.
Well, you can't keep a good man down. The truth shall always prevail.
***
One of the featured stars in ABS-CBN's upcoming afternoon drama offering "Araw Gabi" is RK Bagatsing. And he is excited with his new show.
This is his third series under the RSB drama unit. The first was "Be My Lady" and the second was "Wildflower" for which RK won several acting awards.
"So far I've been blessed to be part of programs that the public really loved that is why I am also excited on what could possibly happen here in 'Araw Gabi,' especially since I am reunited with the directors and staff of 'Be My Lady,'" said RK.
"I am likewise thrilled with the opportunity to work with such a talented cast headed by JM (De Guzman) and Barbie (Imperial),"added RK who will be playing the role of Dr. David Rodriguez.
"Basically, he is a shrink. I don't want to give away too much about him but I can say that he is very much different from Arnaldo (the character he played in 'Wildflower' for which he won a number of acting awards)," said RK.
"My character will cross paths with Barbie and JM. What I can say is that if Barbie (who is playing Mich is Araw) and JM (who is portraying Adrian is Gabi), I would probably be the one in the middle. I can relate or connect to anyone. I can be the moon. Kinukuha ko lang 'yung ilaw ko sa araw at puwede ko tulungan lumiwanag ang gabi."
RK has joined Star Magic, which had been announced on social media. He is just waiting to formally sign up with the talent arm of ABS-CBN.
***
The regular cast members of Bubble Gang, which includes Michael V, Boy 2 Quizon, Antonio Aquitania, Paolo Contis, Mikael Daez, Chariz Solomon, Valeen Montenegro, and Kim Domingo, among others, tickle your funny bones anew tonight.
Featured segments include Ambag Gastos gags, Hapitot, Basa Basa Pik, Atlit, Promil Commercial Spoof, Misis Communication, Sira Honeymoon, Salamat Doc, Masamang Kaibigan, and Dead Na Si Lolo.
***
Kapamilya actor Aaron Villaflor is excited with his new movie "Mata Tapang," one of the entries in the Cine Filipino Film Festival which runs from May 9 to 15 in various cinemas.
Aaron plays a Marine soldier who secretly loves the wife (played by Ritz Azul) of his best friend (Edgar Allan Guzman, who also plays a Marine).
"EA doesn't know that I love his wife and it was only revealed when I died in the film," said Aaron who was thankful he was offered the project.
"It is an action movie with touches of drama and comedy. I wanted to try action since I want to do other type of roles. I want to challenge myself as actor."
Aaron also said he is ready to accept mature roles, even if it requires going sexy or some nudity, as long as it's vital to the story and if he trusts the director.
"I am not getting any younger. I am turning 28 so it's about time that I accept roles that are edgy, one that will really challenge me as an actor. I have been in the business for quite some time and I have yet to take on a role that will really challenge me as actor. I am hoping that a really good project will come my way soon," said Aaron.