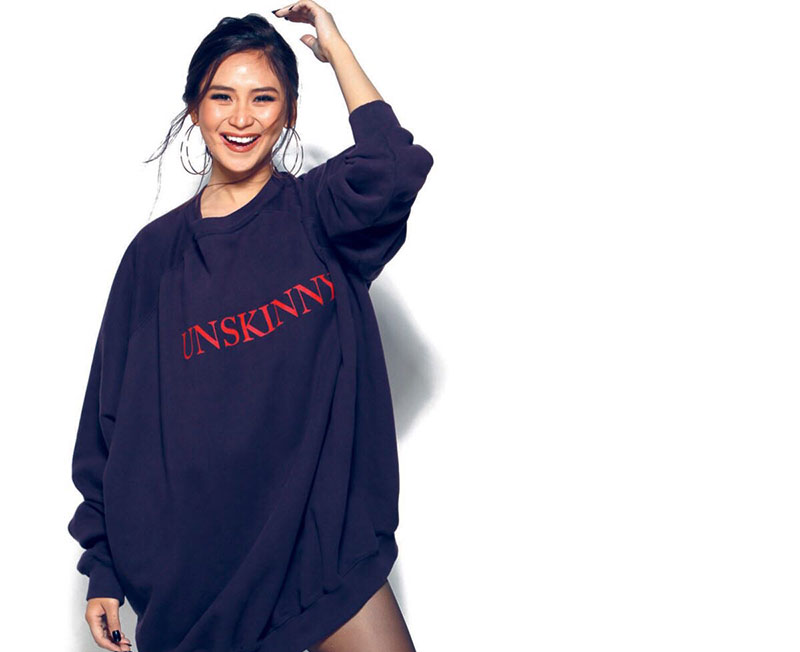 Heartthrobs to heat up Sarah's upcoming concert
There is more to look forward to in Sarah Geronimo's concert titled "This 15 Me," her 15th anniversary celebration to be held at the Araneta Coliseum on April 14.
For the first time on the concert stage, four of the country's heartthrobs will be performing together. These heartthrobs, in a feat that is not likely to be seen again, are Billy Crawford, Xian Lim, Daniel Padilla and James Reid. This makes the concert more exciting and interesting.
We wonder who among the four heartthrobs will get the loudest cheers from the audience come concert night?
They will perform with the pop star in various numbers in celebration of Sarah's 15 years in the music scene. This is Sarah's first major concert since her last show five years ago so it is expected to be a huge entertainment event of the year. Directing the show is Paul Basinillo with Teacher Georcelle as dance director and Louie Ocampo as musical director.
The show is produced by Viva Live, the concert and events subsidiary of Viva Communications Inc.
"This 15 Me" will highlight Sarah's myriad of talents and her accomplishments as a singer, actress and the country's foremost concert draw these past 15 years. Sarah was discovered by Viva when she won the "Star for a Night" singing contest in 2003.
The singer is busy shooting the musical comedy "Miss Granny," the follow-up to the blockbuster movie "I Finally Found Someone" shown last year and which reunited her with John Lloyd Cruz. "Miss Granny" is directed by Bb. Joyce Bernal and also stars Xian Lim and James Reid.
She is also finishing work on her new album, her first after "The Great Unknown" three years ago. Her latest single "Sandata" is now available online.
Tickets to "This 15 Me" are now available at TicketNet online. You can also call 911-5555 or Viva Live at 687-7236. Ticket prices are as follows: VIP-P4770; Patron-P3710; Lower Box Premiu-P2968; Lower Box Regular-P2120; Upper Box-P1272; and General Admission-P424.
***
It's been years since it happened but an actress is still hurting over the loss she suffered with an awards giving body. The problem is, the actress believed her drumbeaters that she had a very good chance of winning an award. Imagine how hurt she was when she lost to the very deserving winner.
It is really hard when you believe your own press release. The actress was made to think her acting was fluid and flawless and there was no way for her lose because her performance was truly "award-winning." Imagine her shock when she came home empty-handed.
Whenever the actress remembers that sorry incident, she becomes catatonic. A loss is harder to accept when you expect to win. The moral of the story, when it comes to awards, don't expect. And don't ever believe that you are that good because there could be someone who is better.
***
Cherry Pie Picache is one proud mommy. Her son Nio graduated from junior high school at the Ateneo de Manila University with flying colors.
Nio, who is Cherry Pie's son by her former partner Gary Tria, graduated as an academic silver medalist and is also a St. Jean de Brebeuf most outstanding athlete awardee.
"Congratulations my son on graduating AJHS," the actress posted on her Instagram account. "It was no easy feat and you succeeded through your commitment, passion and hard work. You are a blessing my love."
"Continue on being grateful for your gifts by making full use of them, being a man for others and loving above all our God who is the source of all these," added the proud mommy.
She also thanked the people from the university who helped "to mold and nourish" her son to be the kind of person he is now.
After her "proud mom post," the friends of Cherry Pie congratulated Nio. Among those who sent their greetings were JM de Guzman, Jackie Lou Blanco, Bela Padilla, Lorna Tolentino, directors Dan Villegas and Ruel Bayani, Dreamscape head Deo Endrinal and talent manager Noel Ferrer.
Cherry Pie thanked her friends on behalf of her son Nio.