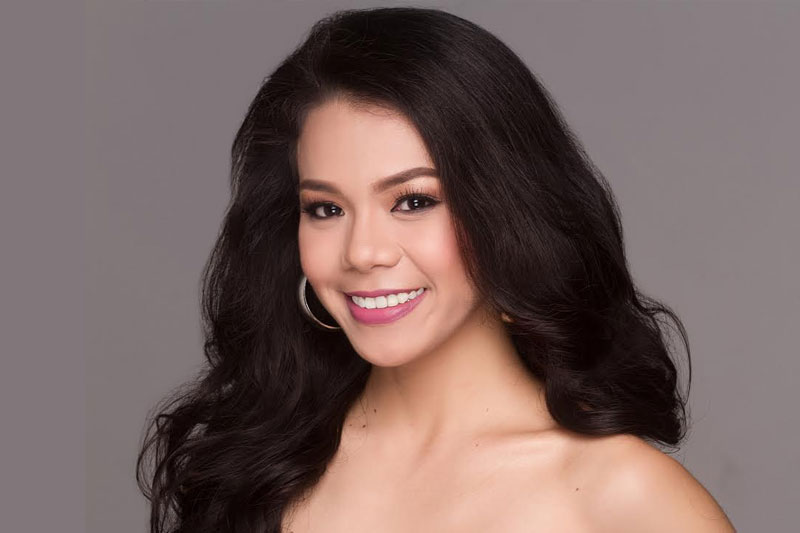 Nicole Pilapil, 21 Photo by Yasunari Ramon Taguchi
In focus: Binibining Bogo City
(The Freeman) - October 9, 2017 - 4:00pm
CEBU, Philippines — This year is turning out to be a productive and exciting one for Nicole, having discovered that she indeed enjoys joining beauty pageants after being a finalist during last May's Miss Mandaue competition.
Binibining Cebu is her follow-up tilt – only her second – after Miss Mandaue and she's utilizing the opportunity to showcase what she's capable of and promote her advocacy on youth empowerment.
Nicole is having the time of her life as one among 54 Binibining Cebu candidates because aside from getting to promote and highlight her city of Bogo in a grand pageant, she also gets to travel to different parts in the province and gain 53 new beautiful sisters in the process.
With three pre-pageants out of the way and one more major hurdle before coronation night, how does Nicole assess her performance so far?
"I gave my best during our pre-pageant events and I hope the judges saw that," she begins.
"I loved our trip to Argao, it was my first time to wear hablon. I never imagined myself walking on a long ramp wearing a swimsuit but I did and I never thought that would actually be one of my favorite parts of the competition because it was really fun. The gown competition at the Centerstage, on the other hand, was a real challenge – walking down a sloping stage and maintaining my poise – but then I loved every bit of it because at the back of my mind I have a whole city supporting me and cheering me on. They are what keeps me going."
For the Preliminary Interview this October 25, Nicole researched about current issues and events not just about Bogo City, but also about the entire Cebu province. "With enough knowledge about myself, my city and everything going on in our place, I think I'm ready," she claims.
Nicole names Miss Universe 2015 Pia Wurtzbach as her life peg. "She's such a huge inspiration to many because she never gave up on her dreams. And I know winning a crown, be a voice to many and give honor to my beautiful city which is Bogo is one of my biggest dreams and I'm not giving up until I reach that dream."
This lady loves going to the beach, traveling, going to the gym and meeting new people. Her parents are both businesses-minded: dad has a sand and gravel trucking business while mom is operating a small restaurant.
She herself has aspirations of putting up her own restaurant and even a hotel someday, and that's why she decided to study Hotel and Restaurant Management at the University of San Carlos.
"Growing up, I loved the feeling of being inside a hotel," she says. "I want to have my own hotel and restaurant sand be able to provide jobs for many people. Taking up HRM is my first step towards reaching that dream."
`Citing the attractions of the so-called rising giant of the north, Nicole brags, "Bogo City is the pilgrim capital of the north. With its economic growth, it's also a perfect place for business. We also have beautiful, internationally known shrines that you can visit. Another must-visit in Bogo is the beautiful coral islet which is the Capitancillo Island that is surrounded with protected marine sanctuaries. Fun fact: Bogo is the first city in Central Visayas which was declared a drug-free City. Plus, we have the best pintos in the province. So I suggest you visit Bogo City and have one of the best adventures of your life!" (FREEMAN)