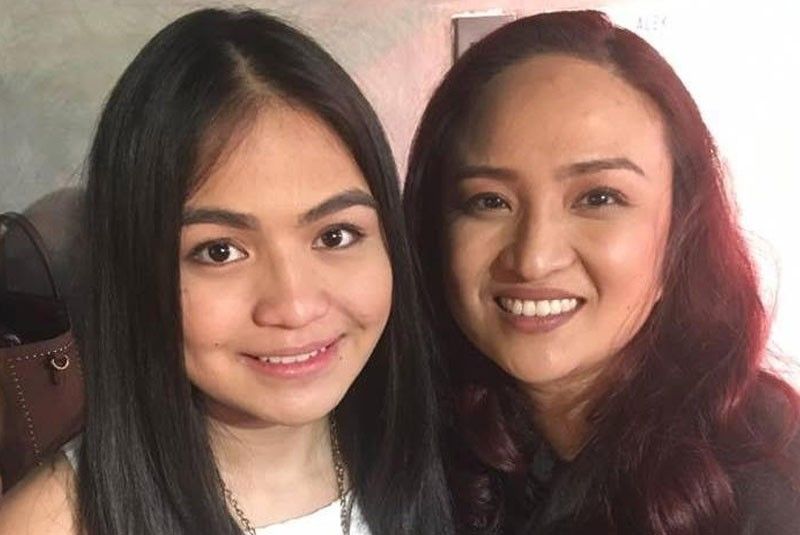 Mikaelah Alekssandra Unso and Michiko Unso
Art, coffee, food and advocacy
"Little steps can go a long way," says Michiko Unso, artist and Managing Partner of Alek Cafe + Kitchen. Unso knows whereof she speaks. She has been rabidly supporting BRAVE, a series of JCI Makati Princess Urduja Empowerment Project for Women, Abused Children, and LGBTQ (Lesbian, Gay, Bisexual, Transgender, and Queer) communities.
Driven and indefatigable, Unso's foremost passions include food and the performing arts. When she and some partners thought of putting up a restaurant business, they knew that it couldn't be just any run-of-the-mill establishment.
Thus, Alek Café + Kitchen + Art Space was born which serves good coffee, food, and other beverages (try the Alchemist Coffee which is a winner) while supporting the arts in all its many forms and the advocacies that Unso champions.
"When we conceptualized this space, I wanted to support local artists, 'yung mga gustong mag-exhibit. We (will) sell the art pieces and proceeds will go to the artist and to BRAVE," says Unso.
The first artist featured at Alek Café + Kitchen + Art Space is Paul Anthony Gustilo who has held overseas exhibits most notably at the Art Square Gallery in Kuala Lumpur in 2013. Since he ventured into the visual arts in 1992, Gustilo has had many combined solo and group exhibits overseas and in the Philippines in venues such as the Heritage Gallery in SM Megamall, Shangri-La Plaza mall and Ayala Center Cebu.
At Alek Café + Kitchen + Art Space, one is treated to a multidimensional experience that is at once relaxing, challenging, and satisfying to all the senses.
"I think that it's a good idea to teach people to appreciate local artists, local food, and coffee and its many categories," says Unso.
When Unso talks about her journey towards coffee appreciation, it is with feverish enthusiasm. Coffee beans come in three waves, says Unso. Their beans at Alek belong to the third wave; they are not mass-produced and undergo strict quality control.
"We do our own blend, the roasting is fresh, and we use single, origin beans which means that every type of coffee bean comes from one country, one province, one city and one farm."
Alek Café + Kitchen + Art Space also supports local farmers since Arabica beans, which are pricey, are only grown in high altitude places in the country like Benguet and Sagada.
Unso derives comfort from having happily welded all her passions – food, the arts, and women's, children's and LGBTQ's rights – into one tastefully-designed space at the heart of a primarily business district that is Makati. Located at the Ground Floor of Builders Centre, 170 Salcedo Street in Legazpi Village, Makati, Alek Café + Kitchen + Art Space has begun "Brave Nights," which started last April 17, with a new presentation this May 13 and every month afterwards.
"Brave Nights" are monologues and spoken word performances on issues of women and the LGBTQ community performed by different artists. Some of the material are written by the artists themselves.
"Kahit sa maliit na lugar, mahalaga na magkaroon sila ng boses," stresses Unso.
The opening monologue during the April 17 showcase was "Suffragette," written by Jose Victor Torres. It was about a "traditional" and "subservient" wife having a conversation with her congressman husband about the right of women to vote.
The next monologue entitled "Kiriring" (from the play "Kiriring, Aida, at Macaraig") was an emotionally exhaustive take on physical, emotional and sexual abuse that resulted to her acquiring the dreaded HIV virus.
The third featured monologue, "This is My Life," is a bittersweet representation on the life of an aging gay performer. It was one part nostalgia, one part laugh-out-loud moments. All parts truthful. The many ups and downs of the performer's life was mirrored through the Shirley Bassey pop aria.
Capping the first edition of "Brave Nights" was "Petunia," a monologue of a woman in her twilight years who made a vow to enjoy the best years of her life while doing the things she loves - dancing, singing and loving herself more.
Unso is progressive-minded and is quick to clarify that AIDS is not the only issue that the LGBTQ community struggles with. "Discrimination is everywhere, most notably in the workplace. Hindi ka puwedeng magsuot-babae if you're gay kapag sa isang kompanya ka nagtatrabaho."
Named after Unso's tall and lovely 14-year-old daughter Mikaelah Alekssandra, Alek Café + Kitchen + Art Space is a fusion of the things that affect us in our daily lives in cerebral and visceral ways.
"Hopefully, in our little way, we will be able to teach people to appreciate good food and care more for people and local artists," concludes Unso.