Telco targets to speed up rollout of commercial 5G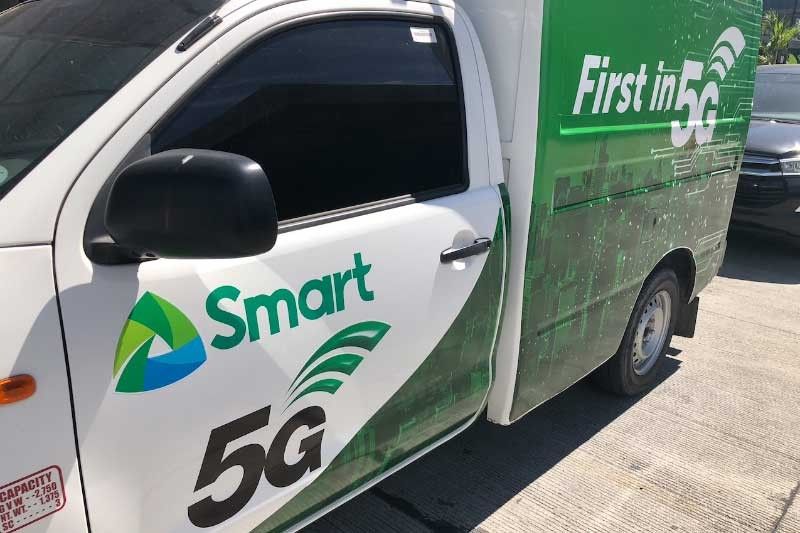 CEBU, Philippines — PLDT wireless unit Smart Communications vowed to accelerate the rollout of its commercial 5G service, in a bid to support the need of Filipinos for faster yet affordable internet connection.
"We continue to upgrade and expand our network in order to deliver the best data experience to our customers, as fresh community quarantine measures require them to conduct most of their day-to-day tasks online in order to stay safe," said Mario G. Tamayo, Head of Technology at PLDT and Smart.
At present, Smart has 2,600 5G network sites across the Philippines.
Recently, Smart announced its 5G offering dubbed 'Unli 5G', allowing people to avail of faster data connection, as internet is becoming a necessity regardless of age and social status.
"Connectivity is even more crucial now that many have turned to the Internet to keep updated with the latest news about the pandemic and the vaccines, as well as keep in touch with their families, and continue working and operating their businesses from the safety of their homes. With 5G, our customers can also take their favorite online activities, like streaming Ultra-HD videos, playing high-bandwidth games, making video calls, and uploading and downloading heavy files quickly, to the next level," he added.
Unli 5G offer provides customers with non-stop data access at select Smart 5G-covered areas, with no data-capping or speed-throttling for a superior and reliable 5G experience.
Initially available at strategic urban centers, including Metro Manila, Angeles City, Baguio City, Cavite City, Cebu City, Clark City, and Davao City, Unli 5G also comes with additional data for non-5G use so subscribers can stay connected even when they move from a 5G-covered area to a non-5G-covered site.
Smart subscribers can avail of Unli 5G exclusively via GigaLife App, which is downloadable on Google Play and the Apple App Store. Offers start at Php299 for Unli 5G valid for 7 days plus 2 GB data for non-5G use. Customers can also avail of Unli 5G valid for 30 days plus 12 GB data for non-5G use for P599, and Unli 5G valid for 30 days plus 24 GB data for non-5G use for P799.