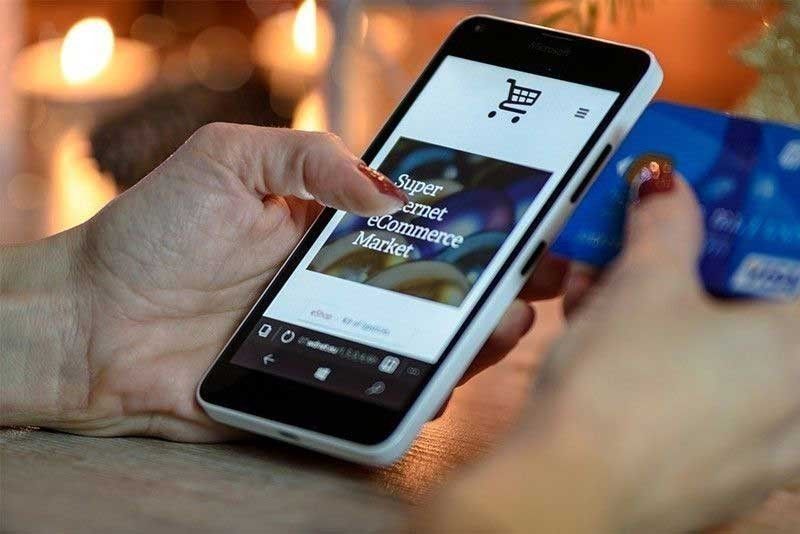 Local technopreneurs are now active in offering services to help homegrown companies catch up in the digital race.
File
Pricey investment hinders retailers' online migration
CEBU, Philippines — As much as they want to catch up with the latest online retailing concept, local retailers are struggling to fully migrate to eCommerce owing to the hefty investment required for the technology infrastructure.
"Every retail [owner] wants to go online. But it's not that easy," said retailer and Philippine Retailers Association (PRC-Cebu) past president Robert Go.
According to Go, with dismal sales in stores especially for non-essential goods, it's too difficult to put in huge capital expenditure for a combined retail set-up, meaning going into omni-channel retail.
For his chain of department stores and supermarket—Prince Hypermart, Go said the company already started investing on technology to prepare for full online entry even before the pandemic.
"We started two years back and still struggling now. It will take longer. We still have to need more people for encoding [and others]," explained Go.
Besides, he said the slow internet connection problem in Cebu and other parts of the Visayas, is also one of the concerns of both retailers and mainstream consumers to enter the online platform.
"Lack of wifi in homes and low signal of telco companies also discourage consumers and retailers to online. There are indications of increasing online shopping. But, local retailers have yet to take advantage of its effects," he added.
For supermarket products and other essential goods however, brick and mortar concept is still performing well.
Earlier, Manuel Alberto, president and chief operating officer of the Metro Retail Stores Group Inc. (MRSGI) expressed optimism of the sustaining lifespan of physical retailing, saying engaging with customers through physical retail is still an important factor for retail
industry's post-pandemic strategy.
In fact, the Metro Group is set to open more stores this year across the country.
Meanwhile, local technopreneurs are now active in offering services to help homegrown companies catch up in the digital race.
Jeffeirson Castillo and Divine Capitanea-Golingay, the founders of Simplifying IT Corp announced their affordable packages including eCommerce to assist them in setting up technology infrastructure at an affordable rate.