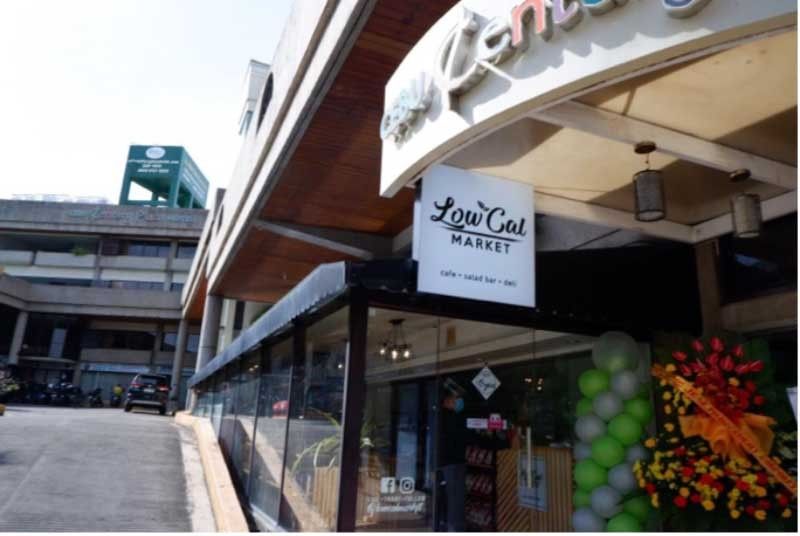 Homegrown health food resto expands
CEBU, Philippines — Even during unprecedented times brought upon by a world-changing pandemic, a homegrown business has not only opened more stores in the metro in the past year but also expanded to serve more healthy and delicious food towards post-pandemic.
LowCal Salad + Wraps, which has grown from one branch in 2018 to four owned and three franchised stores, officially introduced Wednesday, January 20, 2021, an expansion called LowCal Market at the Century Plaza along Juana Osmeña St, Cebu City.
Chingkay Omega-Floro, who owns and operates LowCal Salad + Wraps with husband Mark Floro, said their current branches around Metro Cebu offers healthy dine-in and take-out food and have been received very well by the public, thus the decision to expand.
"LowCal Market is an expanded brand of LowCal Salad + Wraps. It's a one stop destination where you can shop, dine, and chill. It has bigger space with a cozy, healthy cafe where you can safely dine and experience guiltless eating, with good vibes and of course food that's easy on the pocket," said Omega-Floro.
From their already extensive menu under the LowCal Salad + Wraps, she explained that their café at the LowCal Market offers an exciting menu that's beyond their usual salad and wraps. This includes wheat crust pizza to pan grilled chops and pasta.
Also, they have several items for sale in the market for your healthy meals at home like pasta, olive oil, milk, among others.
"While we would have wanted to feel the growth of a business under better circumstances and not during a pandemic, the past few months was an opportunity for us to expand because there was a surge of people wanting to eat healthier. Sometimes though, healthy food can be expensive. But we believe this is why we've felt the strong support because we offer delicious, affordable, healthy food," Omega-Floro said, adding that during the past year, they have seen an increase in orders through food apps like Grab and Foodpanda.
With the expansion and more branches open, they were able to provide work to more people who lost their jobs during the pandemic.
Two more LowCal Salad + Wraps are expected to open soon-- one in the city and another one in northern Cebu.
Their other branches are in Robinson's Cybergate, Robinson's Fuente, Robinson's Galleria, South Town Center in Talisay, J Centre Mall in Mandaue, JY Square in Lahug, and Island Central Mall in Mactan.
"It is our aim for LowCal to become a daily healthy habit of every Cebuano and soon of every Filipino," added Omega-Floro.