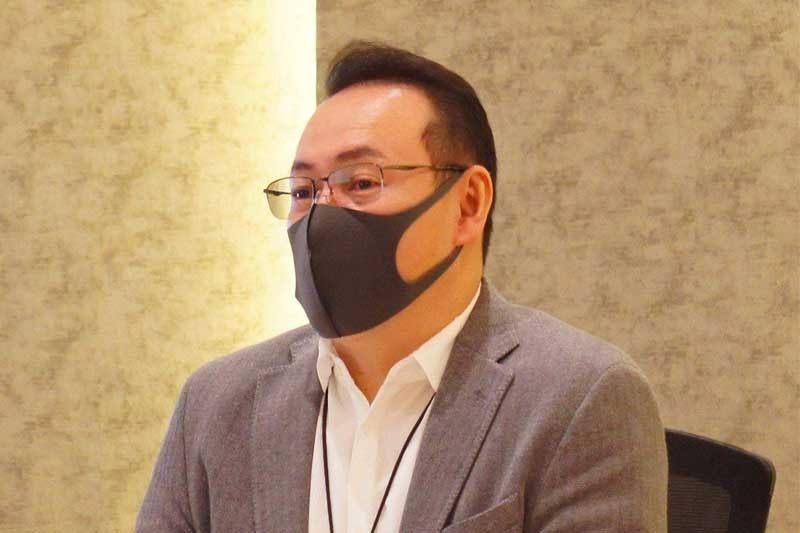 HT Land Inc., director Gilbert Ang said that OFWs are now putting their hard-earned cash on property investments, such as residential products located in integrated developments like Mandani Bay.
Yasunari Ramon Taguchi
Developer pushes through with projects, invests more
CEBU, Philippines — Despite the struggles brought about by the pandemic, HT Land Inc., will push through with projects and invest more to cope with the new requirements of the new normal.
The company, which is the developer of the 20-hectare waterfront township project Mandani Bay, is in fact set to turn over residential condo units to owners within this year, announced HT Land project advisor Jeffrey Lun in a press conference held during the opening of its painting exhibition to celebrate Cebu's rich arts and culture.
"We are not using the pandemic as an excuse. We are moving forward," said Lun stressing that the company wants to be "there" when the health crisis is over, particularly if the vaccine comes.
With the pandemic, Lun said the company had to spend more on construction cost, adjusting some of the buildings' features, such as installing air filters in elevators, setting up air purifiers, and contactless functional equipment to fit the new requirements of post pandemic lifestyle.
Its planned hotel development however, may temporarily take a backseat as the company is still observing the movement of the tourism sector, which is one of the most hard-hit sectors due to COVID-19.
While foreign buyers have weakened, HT Land Inc., director Gilbert Ang revealed that interest of OFWs (Overseas Filipino Workers) has strengthened particularly the overseas healthcare workers.
Ang observed that money earned by Filipinos working abroad are now put into property investments, such as residential products located in integrated development like Mandani Bay.
Sales performance of Mandani Bay's projects has been encouraging over the span of the pandemic, OFWs and local buyers are leading the pack.
The company also adjusted its payment schemes for buyers to make property more affordable. Downpayment requirements is stretched to a few more months.
"We don't want to be affected by the pandemic. We are adjusting to the new normal," Lun reiterated explaining further that the holding of the one-month art exhibit, which features the world-class works of renowned Cebuano visual artist Dennis Montera, is Mandani Bay's gesture of moving forward and taking steps further by embracing the newness of the market and the environment.
Following strict implementation of health protocols, Mandani Bay hosted a "Sinulog sa Mandani" open house event last January 16, 2021, which showcased not only its products, but Cebuano festivities and Sinulog-themed dances.
Mandani Bay is a 20-hectare township developed by HongKong Land and Gaisano-led Taft Properties at the North Reclamation Area in Mandaue City.
HongKong Land is a listed leading property investment, management and develop group, which also has a number of mixed-use projects under development in cities across greater China and Southeast Asia, including a luxury retail center at Wangfujing in Beijing.
Taft Properties on the other hand, shares the strength and stability of Metro Gaisano retail chain, its sister company, both of which form part of VISCAL Development Corporation.
Strategically located along the Mactan Channel ain Mandaue City, Mandani Bay aims to set the bar for a new era of development in the Philippines as it is poised to become the focal lifestyle center of its area and one of Asia's key urban landmarks.