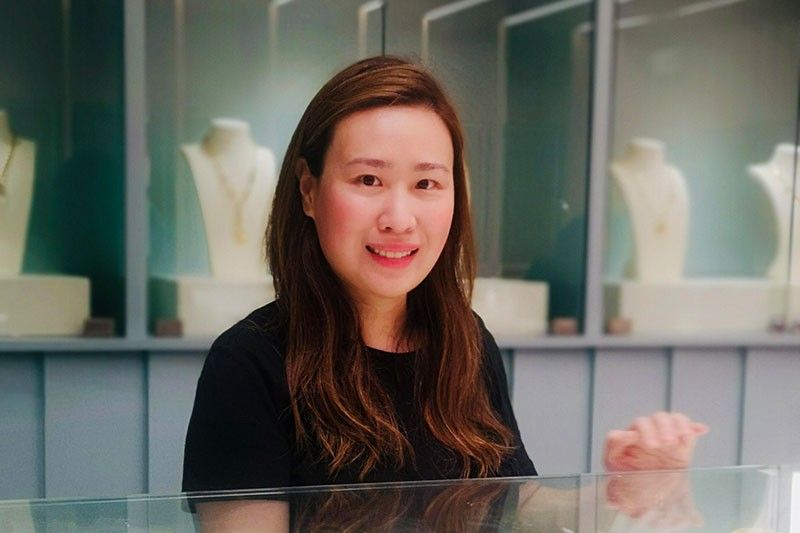 Fine jewellery retailer Candice Yu-Yap says more young people are becoming interested in buying jewelry as a form of investments.
Ehda M. Dagooc
More youngsters buying jewelry as investments
CEBU, Philippines — While the young market is more known as voracious spenders, especially in travel and technology, fine jewellery retailer noted a growing number of millennials investing for gold.
Fine jewellery retailer Candice Yu-Yap noted that the young market is now starting to buy fine jewelries, not merely as a status symbol but as investments.
Yap owns Oro Italia Fine Jewelry and Jewels by Audrey located in Ayala Center Cebu, SM Seaside, and the newly opened Jewels by Audrey at AyalaMalls Central Bloc IT Park.
Now managing 13 fine jewellery stores in Visayas and Mindanao, Yap said that aside from the usual "can afford" customers who are well-educated about gold-based investments, young consumers are now discovering the importance of putting their money on fine jewellery investments.
The very reason why she decided to open up a different store brand to cater to the young segment, called Jewels by Audrey, is to provide affordable yet quality fine jewelries for the working class.
She said what is popular among the young consumers or the millennials is the "buy now, pay later" scheme, which her store is offering both in-house and in partnership with credit card companies.
According to Yap, the new earners or the young market is now discovering the value of jewelry as investments. Not to mention, they can pawn the pieces if they need immediate cash.
After starting as a wholesaler of fine jewelries, Yap said she can reach a greater market base and attract the younger bunch to appreciate this kind of investment by opening stores around the country.
In fact, aside from offering these fine pieces affordably to the market, she is also planning to tap the corporate segment by including fine jewelry choices as part of employees' incentives.
"Investing into jewelry is much easier than stocks," Yap said, adding that this type of investment, though, has been outshined by other alternatives whose marketing and promotions are stronger and providing higher yields.