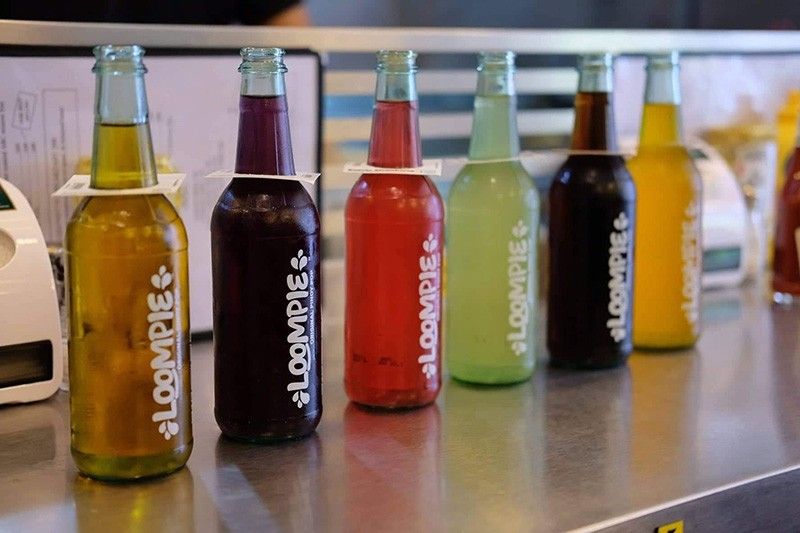 Cebu nanobrewery launches craft soda
CEBU, Philippines – Cebu's first nanobrewery Cebu Brewing Company (CBC) launched its first craft softdrink Loompie.
"As Cebu's first craft beer brewery, we are focused on hand-made, small-batch beverage creations. Loompie is a very high quality craft soft drink made in the tradition of our craft beer. It is not your run-of-the-mill, mass produced soft drink", said James Abilla, head of CBC.
The brewery founded in 2013 recently released the country's original pinoy pop, Loompie.
Based on a recently unearthed family recipe from the early 1900s, Loompie comes in many delicious tropical flavors highlighting the Philippines' treasure trove of tropical fruits. Loompie comes in a large 420ml all-glass bottles, continuing the CBC tradition of environmentally focused, sustainable packaging corporate policy.
"We are also proud to have been chosen by Cebu's phenomenal and homegrown brand, the Abaca Group for the first introduction of Loompie Original Pinoy Pop to the Cebu Market", Abilla said.
Among the Loompie varieties are such fruit flavors as Golden Apple, Baguio Strawberry, Juicy Grape, Batangas Orange, Mindoro Calamansi, and Filipino Lemonade. Loompie also has the original Lolo's Root Beer and an energy drink called "Kilat".
According to Abilla, Loompie will be available soon at finer establishments in Cebu.
"Growing up in the States with my father, Joe, who is a pioneer in the US soda pop business, I know a good craft soft drink when I see one. James has created what I feel is one of the finest craft sodas in the world", said Jason Hyatt, chairman of the Abaca Group.
"We hope to make Loompie a mainstay in the craft soft drink market soon after our collaboration with the Abaca Group. I am extremely proud of what we have created and hope Cebu will love Loompie!" he added.
Loompie is a subsidiary of CBC Craft Beverages and manufactured only in Cebu.