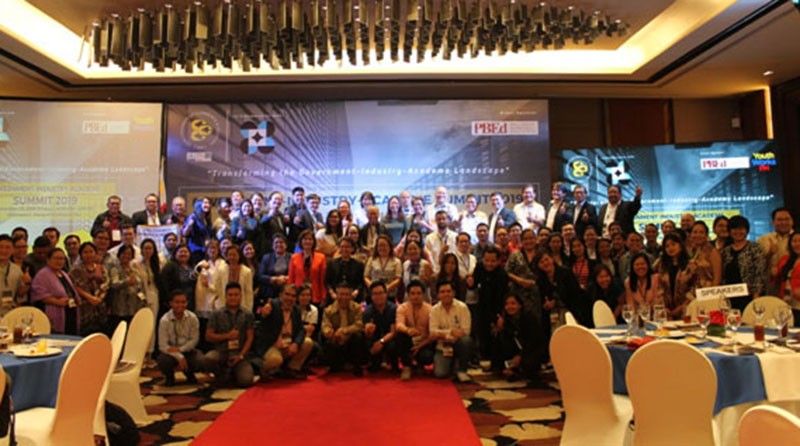 CCCI on stronger Government-Academe-Industry collaboration
130 representatives from the government, industry, and academe join together as the Cebu Chamber of Commerce and Industry (CCCI), in collaboration with the Department of Science and Technology (DOST), spearheaded the very first Government-Academe-Industry (GIA) Summit last November 29, 2019 at the Marco Polo Plaza Hotel Cebu.
The GIA Summit aimed to create a clarified vision of the tripartite alliance and highlight their roles in the creation of opportunities that would engage each sector in addressing the needs of today's fast paced world.
Graced by renowned speakers representing the tripartite sectors, the summit enabled the participants to engage and explore possible partnerships and future collaborative efforts to bridge the perceived gap between the science-base and the productive sector, allowing new knowledge to be transformed rapidly into innovation adoptable to the industry.
As the engine of Cebu's business growth towards global competitiveness, the CCCI continuous to strive towards weaving all sectors of the economy through close collaboration towards a common agenda of a more competitive Cebu.
The summit is perceived as the first of many Government-Industry-Academe gathering to ensure that the tripartite alliance is ever ready to face the fast-paced transformation journey through continuous show of support on programs and activities that connect opportunities, grow businesses and create value.