Philstar Home
|
The Philippine Star
|
Pilipino Star Ngayon
|
The Freeman
|
Pang-Masa
|
Banat
|
Interaksyon
Recommended
By today, typhoon "Tisoy" is crossing South China Sea after unleashing heavy rains and leaving behind a trail of damage to crops and to private and public properties as it exits the Philippines.
2 days ago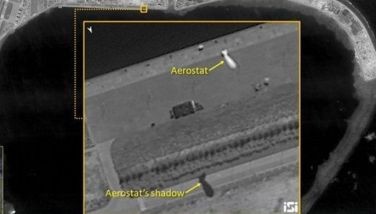 Malacañang has deferred to comment on the reported sighting of a Chinese airship above Mischief or Panganiban Reef in the West Philippine Sea.
4 days ago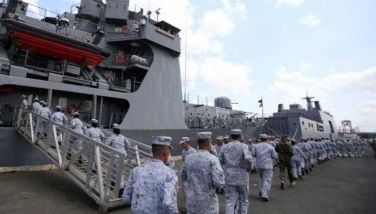 Key Philippine and Vietnamese navy officials met in Hanoi last Tuesday to discuss and address peacefully the two countries' overlapping maritime claims in the hotly disputed Spratlys archipelago in the South China Sea.
6 days ago
EZ2 - 25 5
SUERTRES - 3 6 5
4 digits - 4 9 6 3
6/45 Lotto - 43 38 41 20 29 19
P22,223,602.00
6/58 UltraLotto - 11 41 55 58 10 17
P60,074,267.00
Forex
February 12, 2018
- 12:00 am
1$ : P51.66