Philstar Home
|
The Philippine Star
|
Pilipino Star Ngayon
|
The Freeman
|
Pang-Masa
|
Banat
|
Interaksyon
+ Follow bullet proof vest Tag
By
Ms. Anne
| September 6, 2019 - 12:00am
Recommended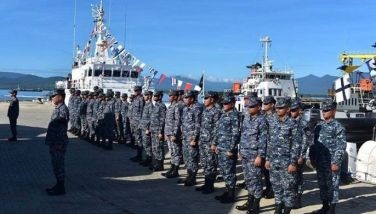 The Philippine Coast Guard sent off crew members of two multi-role response vessels that will patrol the country's territorial waters.
2 days ago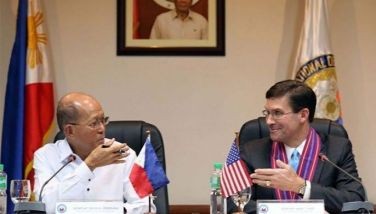 The South China Sea dispute and counter-terror efforts were among the topics discussed during Defense Secretary Delfin Lorenzana's meeting with his US counterpart Tuesday.
2 days ago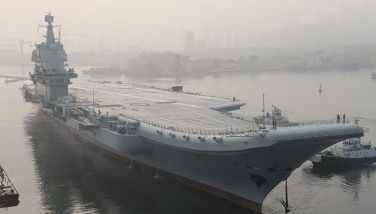 The ship, which has yet to be named, is Beijing's second carrier and will add massive firepower to its navy once it is officially put into service as it faces tensions with self-ruled Taiwan and regional neighbors around the disputed South China Sea.
3 days ago
EZ2/LVM - 29 12
SUERTRES - 4 3 8
4 digits - 4 0 4 3
6/45 Mega Lotto - 27 23 3 43 2 40
P8,910,000.00
Grand Lotto - 12 52 11 20 45 8
P29,700,000.00
Forex
February 12, 2018
- 12:00 am
1$ : P51.66